Technology
Medvedev was interested by the system of remote control of work of employees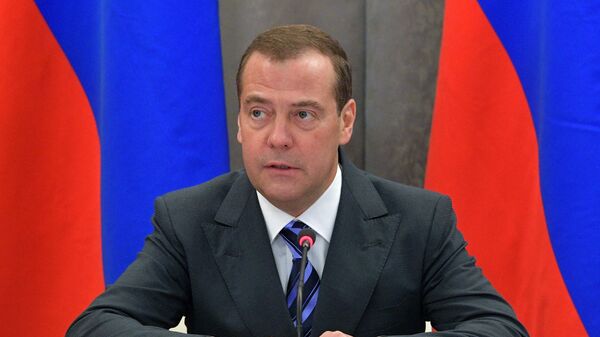 Prime Minister of Russia Dmitry Medvedev has become interested in remote monitoring system, which allows you to monitor the performance of staff, believes that it could be introduced in the government of the Russian Federation.
Medvedev on Wednesday got acquainted with the systems of remote control of industrial safety of hazardous production facilities introduced at the enterprises of PJSC "SIBUR holding".
In particular, the Prime Minister said that, for monitoring and timely maintenance of equipment located in factories, now used mobile phones in a special explosion-proof housing.
Previously, information about defects and failures of equipment specialists, circumambulating, recorded on paper, it eliminates the ability to monitor, including the quality of fixation.
Now, according to specialists of "SIBUR", the route of the bypass are installed NFC tag, followed by fixed equipment required for verification. Specialist, moving along the route, apply a tag and the application displays the equipment, its description, what you want to pay attention to in the event of a malfunction, the defect is fixed.
Automatically and in real time all information is displayed at the head of the unit on the panel, followed by solutions for Troubleshooting.
The application allows employees to see their tasks, results of previous change, to fix defects, and also to collect a large amount of data relevant for building Analytics and making further management decisions.
In addition, the Prime Minister has demonstrated a digital Board effectiveness, there it is – who work, shift, calendar of events, recorded deviations.
"Employees see key metrics change, what they did today, yesterday, what successes have fixed their problem", – said the member of "SIBUR".
Production Manager, with access to the system can quickly react to events.
Medvedev was interested by this system, it is suggested to implement the government office.
"I don't know whether it is necessary for the government to do, it must be hard. But in the device it is possible to see who is doing what, who came to the working place, who went about his tasks," – said Medvedev.