Auto
Car from means of transportation becomes more and more a luxury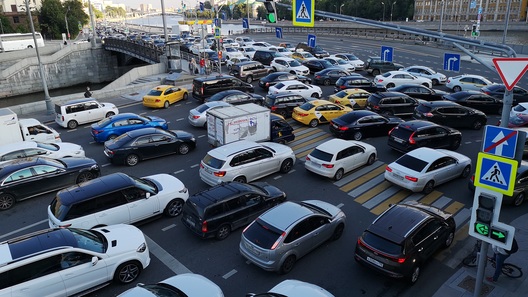 Moreover, the unnecessary luxury, if to judge according to the study, according to which the proportion of our fellow citizens use for travel to and from work private transport, and in 2014 has declined and continues to decline steadily in almost all Russian cities. And if that doesn't tell you who continue to stand in traffic jams the streets, it is only because of the still excessive number of cars on them.
Two thirds (67%) of residents of Moscow and about 56% in St. Petersburg get to work by public transport – it is reported RIA Novosti with reference to the service job SuperJob, which conducted the study. On a personal car, ignoring all the hardships of the road and not sparing the nerves and gasoline, prefer workers of Yekaterinburg and Krasnoyarsk (52 and 51%).
According to SuperJob, for five years, the number of employees using public transport for travel to work, just more substantial increased in Novosibirsk and Tyumen. The share of employees that use personal vehicles in 2014 have decreased in almost all big cities, except for Volgograd and Saratov.
The least time traveling to work on public transport, the study found, spending by residents of the Russian "car capitals" of Tolyatti and Ulyanovsk (on average 35 and 37 minutes). And faster than my car coming to work the residents of Sochi and Tolyatti again (23 and 25 minutes, respectively), which, therefore, all is well with public and private transport.
For Muscovite, the ultimate dream is to get to work for at least 27 minutes. But in reality, the route by public transport takes over an hour. The perfect time for the St. Petersburg — 24 minutes, in fact – just under an hour. Residents of Krasnoyarsk and Khabarovsk believe that the way to work it is necessary to spend no more than 15 minutes daily.
The SuperJob poll was held in 23 localities of Russia from 9 September to 14 October 2019. The study involved the economically active population over 18 years of age, having a permanent job. Sample size – 1500 respondents from Moscow and St. Petersburg, 500 respondents from other cities.