World
Turkey has agreed with Russia about deliveries of su-35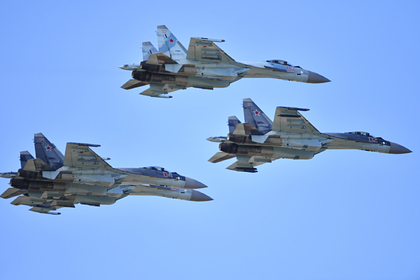 Russia and Turkey are close to an agreement for the supply of Ankara su-35. Reported by the Daily Sabah, citing its own sources.
It is reported that Turkey plans to purchase a total of 36 Russian aircraft. In addition, the parties agreed on the joint production of some components for Russian aircraft.
On 23 October it was reported that Turkey has received all of the items Russian s-400 and discussing with Russia for more supplies. Ankara has received all items, including missiles, earlier than planned.
In July the head of state Corporation rostec Sergei Chemezov said that Moscow is ready to supply Ankara multipurpose fighters su-35, if the Turkish side is interested in them. Turkey replied that talking about buying Russian aircraft yet.
On June 28 the U.S. Senate has forbidden to sell Turkey the F-35. The US and other NATO countries fear that if Ankara will appear and s-400, and the American fifth generation fighter F-35, the Russian radar systems will learn to calculate and track these aircraft. Later, the Turkish side explained the Pentagon that the decision to buy Russian air defense system is associated with significant air and missile threats.