Technology
Experts told about the rules of "digital hygiene"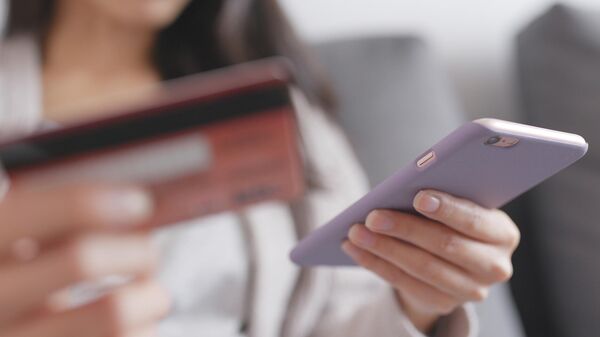 The phrase "digital hygiene" in recent months, increasingly appears in the headlines, however many Russians still don't know what it is. How to manage your data on the network how to recognize a malicious application in a timely manner and to protect your data and money from cyberhawks, told RIA Novosti interviewed experts.
Earlier, the head of Group-IB Ilya Sachkov told RIA Novosti that the cyber fraudsters has developed new method of stealing money from Bank customers by installing on smartphones remote access software. Monthly losses of the major banks from this type of fraud can reach six to ten million rubles. As noted Sachkov, Secure monthly Bank commits over $ 1 thousands of attempted thefts of cash from accounts of physical persons with the help of this scheme. Overall, in the first half of 2019 kidnapped from companies and Russian citizens, just over 1 million in a day.
According to experts, to protect themselves and their funds will help the simple rules of digital hygiene: regularly change passwords, encrypt messages, not to open unfamiliar links and don't download files of questionable origin.
"There are clear personal hygiene – brushing teeth in the morning, change the linen, making sure other people are not eating from your plate and drank from your bottle. Digital hygiene is about the same," – said the President of the analytical Agency "Biznesprom", member of state Duma expert Council on digital economy Arseniy Poyarkov.
"If there's a chance of direct access of ill-wishers to your device (phone, computer), then all other remedies are useless. Scammers are looking for the most vulnerable users and is happily exploiting the lack of knowledge about digital hygiene," he added.
Caution
According to General Director of the company SafeTech Denis Kalemberg, Russians should exercise caution and not to install in their smartphones questionable applications.
"Really, the scammers come up with new schemes circumvent legacy security technologies such as SMS and push codes that are transmitted to clients insecure channels and, moreover, come in the same phone, which is used to work in the mobile Bank. On the one hand, I want to recommend customers to be more cautious, does not install itself on a smartphone software for remote control, not to tell anyone the codes and access details, and with another – to encourage banks to stop using their digital channels protection that it only simulates" he said.
The expert recalled that in the market there are solutions that are able to recognize "dangerous" behavior on smartphones customers.
"What can you recommend for protection from such scams? Do not install any remote access tools, if this idea came into your head yourself, especially do not need to give access to such utilities to the strangers who called you," added the head of Department anti-fraud Center for applied security systems company "infosistemy Dzhet" Alexey Sizov.