Science
The Nobel laureate spoke about the impotence of science the cancer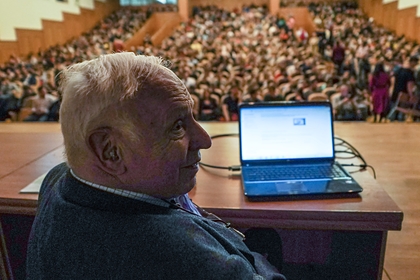 Nobel laureate in chemistry Thomas Lindahl criticized the claim that the main causes of mutations, and associated cancers are radiation, solar ultraviolet radiation or carcinogenic food. He stated the Agency TASS.
The scientist explained that the ultraviolet light is not able to generate tumors in the brain, liver and other internal organs, and only one percent of tumors associated with ionizing radiation. Outstanding biochemist believes that the occurrence of cancer is due to damage of DNA due to the decomposition of water and the emergence of aggressive forms of oxygen in cells.
That is why, I am sure Lindahl, cancer can not win, you can only create substances which more effectively destroy tumors.
Lindal in 2015, shared the Nobel prize in chemistry with Aziz Sanjar and Paul Modric with the words "for investigation of the mechanisms of DNA repair". He is also known for having signed a letter calling for an end to the fight against genetically modified organisms.
Previously, scientists from the University of Liverpool in the UK found that the process of human aging may hinder the development of cancer. The researchers analyzed human tissue, to find a connection between genes that are active in cancer, and genes that are associated with aging. It is generally believed that with age increases the risk of developing cancer. However, it appeared that in aged cells reduces the activity of the DNA that promotes cancer. These genes are involved in cell cycle regulation and immune system.