Science
Researchers have identified a new cause of baldness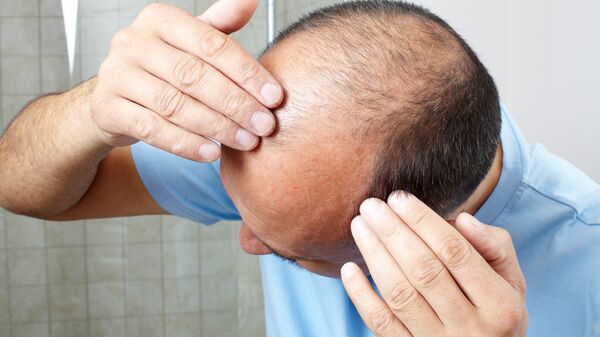 Frequent processing of the dual risks of baldness in men. To such conclusion came the Korean researchers from the Sungkyunkwan University, the study results in the online publication Medical Daily.
The researchers from 2013 to 2017 was watching to 13.4 thousand men aged 20-59 years. They divided the subjects into three groups. The first one worked 40 hours a week, second — up to 52 hours, a third more than 52 hours a week. Also considered work schedule, age, education, marital status, habits and other factors that could affect the result.
According to experts, men working more than 52 hours a week, suffer from alopecia twice as often. Despite the fact that the standard schedule involves 40 hours a week, many members remain in office for some time.
According to the results, the stress caused by the overtime, can cause hormonal changes in the scalp and slow growth of hair follicles. The immune system may start to attack the hair due to stress.
The first symptoms of baldness appear in men aged 20-30 years, so experts advise them to carefully monitor the number of working hours.
Earlier it became known that a substance used in perfumes to simulate the smell of sandalwood, stimulates hair growth in humans. When applied to tissue samples of scalp sandalor simultaneously increased hair growth and reduced the number of dead cells.