World
Poroshenko wanted to be the leader of the protests, the head of the office Zelensky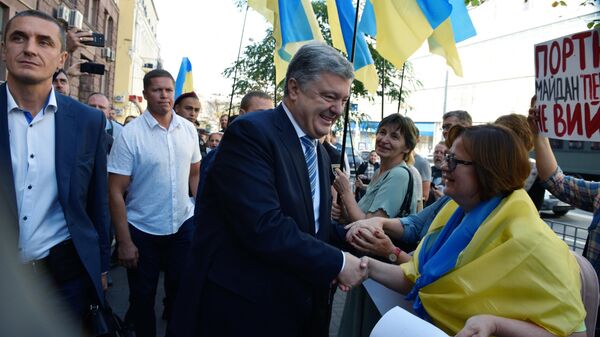 The head of the office of the President of Ukraine Andriy Bohdan believes that the former head of state Petro Poroshenko wanted to be the leader of the protests against the implementation of "formula Steinmeier" on the Donbass, but it is not accepted by other protesters.
Earlier the President of Ukraine Vladimir Zelensky said that Poroshenko wants to become the leader of a new "Maidan".
"We have information that one of the political leaders, namely former President, is taking maximum measures to increase their role in the protest movement (the protests against the implementation of "formula Steinmeier" – ed.). This is not surprising, know it all, know that the people who were present in the center of Kiev. And they said that Peter was a part of that movement, he was actively trying to make a leader. That was perceived by other participants in this movement," said Bogdan in an interview with "Ukrainian truth", published on Tuesday.
Previously the contact group on the Donbas in Minsk has agreed on "formula Steinmeier" on behalf of the President of Germany, former Chairman of the OSCE, former head of the German foreign Ministry. It determines the mechanism of introduction in action of the law on special order of local government in certain districts of Donetsk and Lugansk regions on a temporary basis on election day and on an ongoing basis – after the publication of the OSCE report on the election results. After approval of the formula in the Ukrainian capital and several other cities held rallies of opponents of this decision of Kiev. Zelensky said that he respects the right of citizens to protest, thus urged not to succumb to provocations of some politicians.