Auto
A "high" hatchback Lada Xray has promised to instill "basic instincts"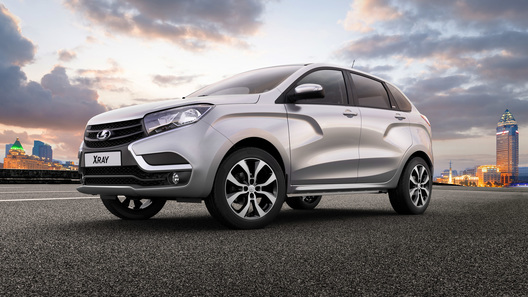 Lately information about new specifications for the production models of Lada will hear and like peas from a broken bag. Not escaped this fate, and Lada Xray, which in addition to the "club" performance may soon appear and "instinctive".
A new specification, as the "Lada.Online" with reference to sources at the factory, and called Instinct. Be different she is the main decoration of the body, although it is possible the appearance of some features in the list of options – for example, the "Lad" with label #Club.
According to the portal, identify Xray performed by Instinct, focused mainly on the youth audience, can be easily across the glossy black roof, black housings side mirrors and two-tone wheel rims – as you can guess, silver-black. Perhaps they are for the new version will borrow just have "the club" of the family. About any other possible improvements not yet reported.
Moreover, as stated by the portal at the plant has called all available information "rumors". However, it is possible that entry into the market Xray with the new design of the body could tweak the business model, which is lagging far behind from other models in sales.
Lada Xray in a limited version #Club is not only the nameplates on the back and embroidery in the cabin, but 16-inch wheels, tinted rear Windows, climate control, rain sensors and light, Parktronic and some other Goodies. Here is the hatch in the limited edition of 25 thousand rubles more expensive than Xray in picking Comfort: the price starts at 737 900 rubles.