Crypto News
Trader: Bitcoin needs to cling to the mark of $8400, to start a new race
On the cryptocurrency market remains weak and volatility, bitcoin is in the middle of the week continues to trade above $8000, but there is no signal to resume its rally.
Coin at the time of publishing this review was $8049, the market capitalization of BTC on Wednesday, October 23, is slightly above $144,974 billion.
Capturador under the name Flood believes that the first digital currency will be able to move to stable growth, clinging to the mark of $8400. The value of BTC at this level will be for bitcoin a kind of starting point for resumption of the expansion.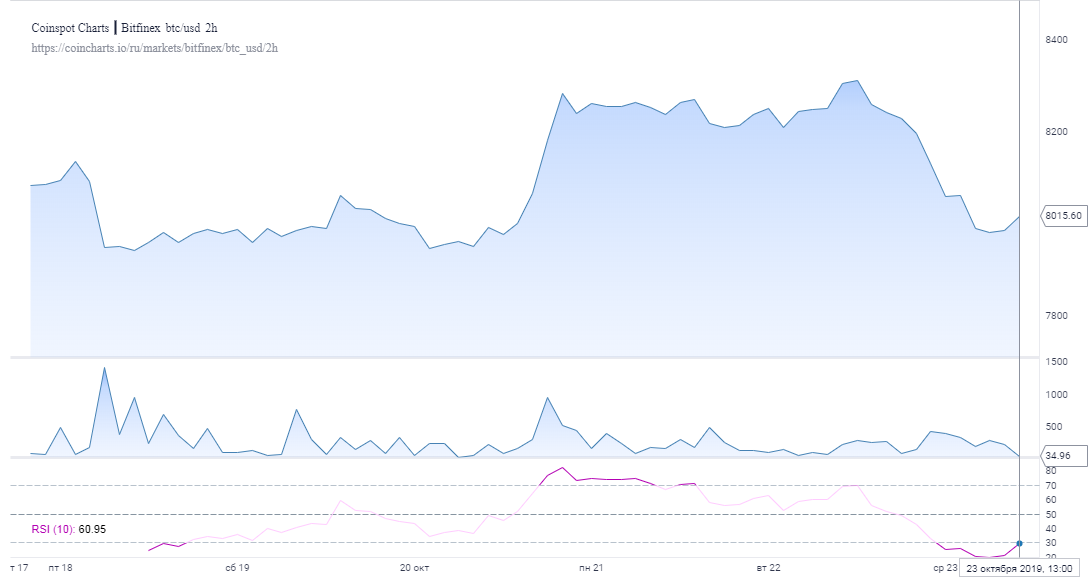 Over the last few days we have seen the achievement of $8400, as many investors out of bitcoin. We are now seeing the results of switching traders to wait-and-see tactic, which is why volatility remains very weak.
However, the same expert suggested that in the near future the achievement of $8400 is still possible. As soon as we test this level, conditions will be created to capture a new frontier.
Note that in the camp of the traders there are skeptical players. Some of them do not rule out such an option where BTC, in contrast, will begin to lose ground. The negative trend can be upgrade minimums up to $1000.