World
In the United States refused to allocate funds for the participation of Russia in the G7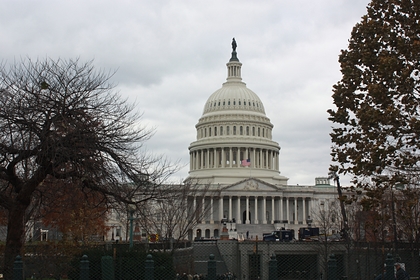 In the U.S. Congress introduced a bill prohibiting to allocate funds for Russia's participation in the meetings of the G7 or the reconstruction of the G8 with Russia. The initiator was a member of the Democratic party Kathy hill, reports RT.
In the text of the document States that officials belonging to the US government, must not use his position to facilitate the return of Russia in "group of eight".
Earlier, on 17 October, the White house said that Russia may participate in the G7 summit, which will be held in Florida on June 10-12, 2020, but as a separate party. There's also noted that the discussion about the restoration of G8 format involving Russia continues, but decision will be made later.
The Kremlin has told that with pleasure will consider the invitation if it comes. After reviewing the wording of the proposal can be assessed, said the press Secretary of the President of Russia Dmitry Peskov.
Russia was in the G8 before the annexation of Crimea in March 2014. After that, the leaders of the other countries of the group of eight (France, UK, USA, Germany, Japan, Italy and Canada) refused to attend the summit in Sochi, after a meeting in Brussels without the participation of Moscow. It was also decided no longer to hold meetings in the G8 format.