Science
Mystery of ancient Egyptian mummies of cats: five legs and three tails
A team of French scientists from national Institute of preventive archaeological research found out what's inside the ancient Egyptian cat mummies, discovered nearly a century ago. As it turned out, under the dress is not hidden the cat's remains, but it is not the body of a cat as one would assume.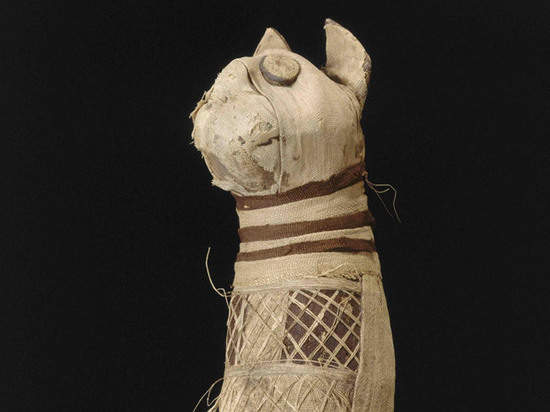 Experts about the study which reports naked-science.ru studied the mummy of the age of about two and a half thousand years, with the help of x-rays. Based on these data was created a three-dimensional model, subsequently treated by means of augmented reality technology. Finally, a copy of the internal parts of the mummies were printed using a 3D printer.
Although outwardly the mummy resembles a cat inside is the head of the animal turned out to be a fabric ball. At the same time, the hind legs under the bandages were five and three tails. Vertebrae and ribs from inside the mummy belonged to a cat.
Experts note that not all of today's known animal mummies do contain in the whole skeleton. Sometimes this is true, but sometimes the mummy is empty or contains only one bone. Thus, according to the scientists, they investigated the mummy, though unusual, does not represent something overly out of the ordinary from the point of view of the traditions of Ancient Egypt. However, experts admit that the remains of several animals within a single mummy a surprise for them.
A three-dimensional model obtained in the research process, will be exhibited in the Museum of fine arts of Rennes in Brittany. There's also stored and the mummy, privlekla the attention of specialists.