Science
USA told about in orbit of secret satellites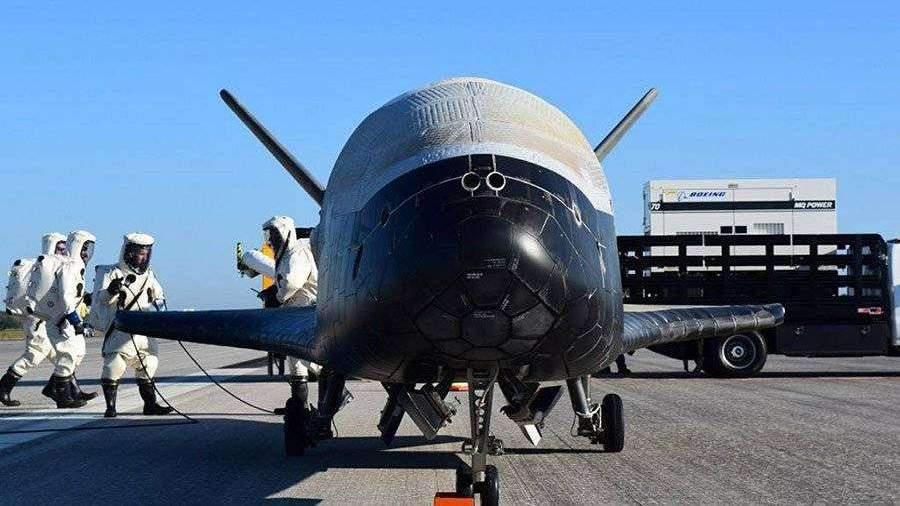 The US air force launched several previously unknown small satellites aboard American secret mini-Shuttle X-37B.
Ship two years spent in space, military experiments and returned to Earth on Sunday, October 27. The Shuttle landed at the Space Kennedy center (Cape Canaveral, Florida) after a record 780 days in orbit.
The air force says the X-37B "has completed the longest flight and successfully completed all the mission objectives". According to "RIA Novosti", in the catalogue of satellites available on the dedicated website of the U.S. air force space-track.org data on the satellites available.
Also information about their existence is not included in the catalog of the spacecraft on the website of the UN office for outer space Affairs UNOOSA. Countries should provide there information about the satellites on a mandatory basis.
General Director of "Rosatom" Dmitry Rogozin earlier suggested that objects such as X-37B, can be used as a carrier of weapons. The X-37B was launched by NASA in 1999. Its details are classified.
Shuttle X-37B developed by the American company Boeing. In 2010, there were five space flights mini-space Shuttle to perform on-orbit experiments in the interests of the United States air force.
It was reported that X-37B — unmanned, designed for operation at the height of 200-750 km. It can be used to deliver small loads into space exploration, or destroying satellites.
The last launch was performed by billionaire Elon musk SpaceX, which won a Pentagon contract. Before all the launch of the secret project was carried out by the United Launch Alliance booster Atlas V.