World
Brexit postponement until 31 January may be the last, said Tusk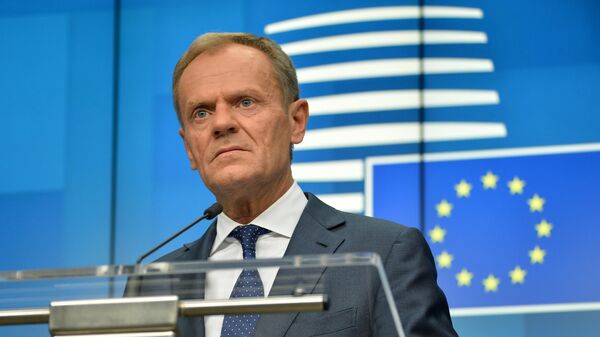 The delay of a British exit from the European Union until 31 January 2020 may be the last, said in a Twitter head of the European Council Donald Tusk.
Tusk said Monday that the EU is composed of 27 countries agreed to put off Brexit until 31 January, it was necessary in writing to approve the decision. The UK has previously asked to postpone his exit from the EU from 31 October until 31 January, because it has not yet ratified the agreement on the terms Brexit.
"27 countries-EU members formally endorsed the postponement. It could be your last. Please use this time well," wrote Tusk in Twitter.
"I also want to say goodbye, because my mission here is coming to an end. I'll hold my fists for you," – said Tusk, whose term at the head of the European Council expires at the end of this year.
In this case, the UK will leave the EU on 1 December or 1 January, if is ratified by all parties to the agreement on "divorce", says the message of the EU Council.
During the delay, that is, as long as Britain remains an EU member it is subject to all the rights and obligations of a member state of the Union, noted in a release. Thus, the United Kingdom, apparently, will have to submit its candidate for the post of European Commissioner, as the new composition of the European Commissioner may be replaced by, now, 1 December.
British MPs had previously approved an amendment requiring the Prime Minister Boris Johnson to ask about the transfer of Brexit from October 31 to a later date. Johnson has asked the EU to postpone Brexit before end of day January 31, 2020. While Johnson wrote to the President of the European Council, Donald Tusk, three letters: one in the form is not signed personally describe the law passed by Parliament on extension of the term Brexit, the second his own review that he opposed the delay and wanted to bring the country out of the European Union on 31 October, and the third review of the permanent representative of Britain to the EU Tim barrow that the Prime Minister did not want the extension of the terms of EU membership, but was forced to submit to the "decision of Parliament".