World
Were the details of the elimination of the leader of the IG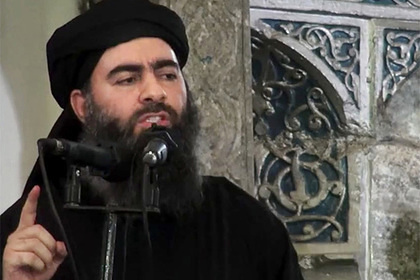 The elimination of the leader of the terrorist group "Islamic state" (IG, is prohibited in Russia), Abu Bakr al-Baghdadi was discovered seven bodies, including a child and three women. It is reported by the Anadolu news Agency, citing medical sources.
It is noted that the operation was performed four hours in two stages. It involved eight helicopters and two drones. According to the Agency, the U.S. military within one and a half hours struck near the village of Barish in the Syrian province of Idlib. Then the helicopters left the area, and after half an hour they returned, they resumed bombing and landed commandos.
The operation resulted in one house in the village was completely destroyed, and burned some tents.
The destruction of ISIS leader US servicemen previously reported, on October 27. It was noted that a significant role in operations has been Iraq. According to Newsweek, a special operation held on Saturday, October 26. Sources said that the President of the United States Donald trump endorsed the surgery a week prior to the event. In the Iraqi intelligence, the elimination of the leader of the IG confirmed.
On the morning of 27 October, the White house said that trump will make "an important statement". It was assumed that it will apply to Abu Bakr al-Baghdadi.