Science
Called the consequences of the imminent cataclysm on the Earth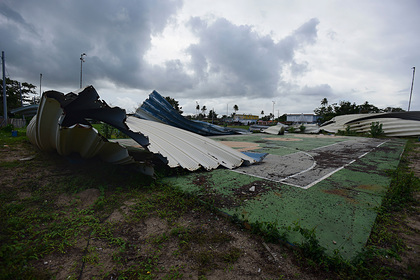 An international group of scientists confirmed that climate change is the maximum power of extreme weather events will increase, leading to increasing economic damage. At the same time, the number of casualties may take some time to decline, according to Ars Technica.
It is noted that when assessing the consequences of global warming, individual effects can compensate each other. For example, if in the Western part of the United States will intensify drought, in the North-East of the country expected more intense rainfall. In addition, extreme weather events are relatively rare. People also adapt to new conditions and can potentially reduce losses from natural disasters. This complicates the forecasts and hampers measures to mitigate damage from climate change.
In the new work, researchers tested whether the increase in the average temperature of the Earth leads to all large economic losses. Researchers have developed a model that takes into account the cost of extreme weather events of varying strength and frequency with which they occur. Taking into account changes in population and climate zone.
It turned out that the frequency of the most expensive natural disasters related to climate in recent years has increased dramatically. However, due to the reduction in mortality due to droughts the number of deaths has decreased. At the same time, the number of deaths due to record heat, on the contrary, grows. Thus, further climate change is likely to cancel the effect of adaptation.