Science
The scientists said you are going to land the capsule with the lunar soil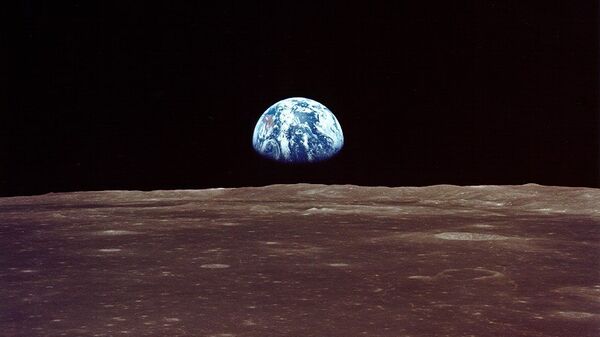 A return device station "Luna-28" with soil taken from the South pole of Earth's natural satellite, at the end of 20 years it is planned to plant near Volgograd or Zhezkazgan, follows from the publication in the journal "Vestnik NPO Lavochkin".
Earlier it was reported that the launch of the lunar landing station "Luna-28" from the Vostochny cosmodrome using rocket "Angara-A5" with upper stage block DM-03 is planned in 2027. The station will land at the lunar South pole to take samples of lunar soil in frozen form and return them to Earth in a special capsule.
In the journal of the enterprises of Roscosmos discusses the trajectory of the return capsule with the lunar soil from the moon in specified areas of the Earth. As districts are the state Central multipurpose firing range of the Ministry of defense of the Russian Federation Kapustin Yar, located South-East of Volgograd, and the ground near Zhezkazgan (Kazakhstan).
"Energetic, geometric, and temporal characteristics of trajectories returning from the moon at the Kapustin Yar was very close to their counterparts obtained when the return of a spacecraft on the ground Zhezkazgan (Kazakhstan)", – stated in the publication.
In early October, the head of the Department of nuclear safety and planetology space research Institute (IKI) of RAS Igor Mitrofanov said that "Luna-28" can deliver on the Ground from two to four kilograms of lunar soil samples. Only the station will take 10 samples of the lunar soil to a depth of one meter, the mass of each of them is 150 grams. Scientists expect that each sample would contain up to eight grams of water in a frozen state.
Also in early October, the head of the laboratory of neutron and gamma-ray spectroscopy Department of nuclear planetology ICA Maxim Litvak said that in the "Luna-28" is scheduled to launch a mini-Rover. It will have a mass of from 30 to 100 pounds, moving with a speed of 3 kilometers per hour on distance to 30 kilometers, and run for one year. In addition, it is equipped with manipulator.
In 1970-1976, the Soviet station "Luna-16", "Luna-20" and "Luna-24" was taken to the Ground 326 grams of lunar soil. Their return units were landed under the Zhezkazgan and Surgut.