Technology
Oreshkin praised the "Yandex", discussing the bill on important information resource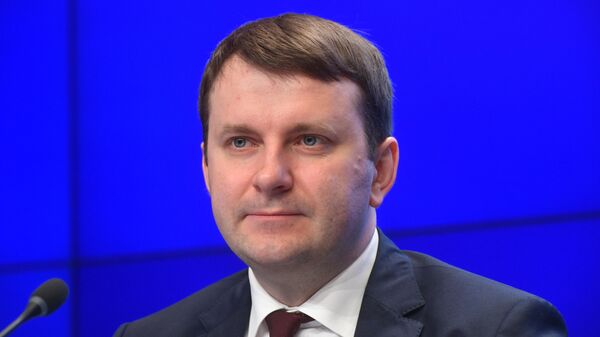 Without such companies as Yandex, Russia has no future, therefore, the authorities should seek a balance between security and the interests of these companies, I am sure the Minister of economic development of Russia Maxim Oreshkin.
"The future for companies in the digital economy, rather than the traditional sectors, that is obvious, clear and indisputable. If such companies will have problems, it means that our future will not be as good as we would like," said Minister in the air of RBC, answering the question about a bill important information resource.
The bill was submitted to the Duma in late July, the Deputy from "United Russia" Anton by Gorelkina. According to the project, to own such a resource can only Russian company, and the share of foreign ownership it will be limited to 20%. The author of the document said that the bill refers to significant information resources of the IT company that focused on the Russian market, including "Yandex" or Mail.ru Group.
Oreshkin reminded that security issues for such large IT-companies in different countries have dealt in different ways. For example, China completely cut off their market from Western services. The Minister of economic development said he believes this approach is wrong.
"In particular, "Yandex" – the world's only search engine that competes with Google's completely open, without any barriers, and this competition not only endures, but often it wins. Without these companies there is no future. There are security issues – but it is important to find the right balance," – said Oreshkin.
The bill had previously been criticized by the Cabinet, and the industry itself. The government in its response to the bill expressed their willingness to support it with some modifications. In particular, the Cabinet proposes to limit foreign ownership of 20%, and 50% minus one share. The government also proposed the formation of a closed list of precise, objectively measurable criteria for inclusion of information resources to "significant" to the exclusion of any appraisal of influence and closed list of limitations related to the functioning of such resources.