World
Disclosed is a method of identification of dead body of the leader of the IG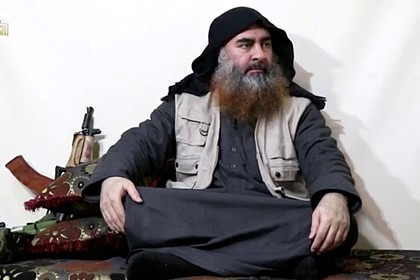 The American military used a special machine to analyze DNA to identify the body of the slain leader of the terrorist group "Islamic state" (IG, is prohibited in Russia), Abu Bakr al-Baghdadi. About this newspaper The New York Times.
As said the publication of Professor David Kaye, a similar machine is currently being used by some state and local authorities. They help to get the result of the DNA test in about 90 minutes. However, the final conclusions are based also on other factors, in particular, the analysis looks.
Earlier, U.S. President Donald trump said that the United States believe in the death of Abu Bakr al-Baghdadi, as had a DNA test done. At the same time, he said that during the RAID the leader of the IG blew up a suicide belt.
The elimination of al-Baghdadi trump confirmed on 27 October. In the operation involved special operations forces of the country. As a result of the action, says the American leader, not damaged, no American military figure was released 11 children. The US leader also thanked Russia, Syria, Iraq and Turkey that contributed to such outcome. He pointed out that they helped deal with the group.
Background: trump revealed the details of the elimination of the leader of the IG