Science
Revealed the disastrous consequences of global glaciation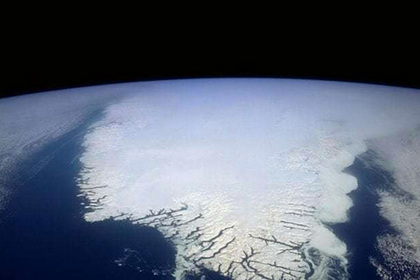 Scientists at the University kertina in Australia found that a global ice age 600 million years ago significantly changed the face of the planet, leaving the flooded land and ocean, with relatively clean water. About it reported in a press release on Phys.org.
The researchers studied carbonate sedimentary rocks that occur within millions of years after the ice age, during which the Earth could have completely frozen. Previously it was thought that these rocks were formed during a relatively short period of time with a duration of 10 thousand years when the sea levels rose. Now, however, experts have shown that the sediment was deposited hundreds of thousands or millions of years.
According to scientists, the ice age destroyed the beaches, deserts, rivers and floodplains, stopping the processes of weathering. As a result, the products of erosion entering the oceans through rivers, accumulated quite slowly. The melting of ice sheets led to a sharp increase in sea level and retreat of the coastline, as well as cleaner sea water.
The hypothesis of "Earth-snow" arose to explain the glacial sedimentary rocks found in tropical latitudes. Paleomagnetically analysis has allowed to establish that most of these breeds originated in the low latitudes (less than 10 degrees from the equator). According to the hypothesis in the Neoproterozoic era, about 625-850 million years ago, Earth almost completely froze, and glaciers reached nearly to the equator.