World
NYT: about 900 troops from the United States can stay in Syria after the withdrawal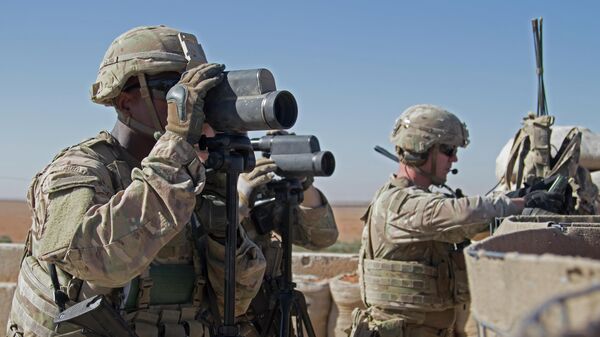 About 900 of the military can stay in Syria after the withdrawal of American troops, reports the New York Times, citing sources.
Trump said on October 7 that the United States began to withdraw troops from the North-East of Syria. The Secretary of defense mark Esper on 13 October stated that the US will withdraw about 1 thousand military from Syria.
According to sources of the newspaper, from a pool of a thousand people in Syria will remain 250, they will be deployed in the province of Deir-ez-Zor. At the same time, the first several hundred Marines will soon be joined by mechanized forces. The total number of military guarding the oil fields will amount to about 500. When you consider troops from the area At Tanfa, only in Syria, according to the calculations of the newspaper, will be about 900 soldiers.
Ninth day of October, Turkey declared carrying out in the North of Syria "operation peace," which began with air strikes by the air force on the positions of Kurdish groups. The goal is to establish a buffer zone, which should become a protective belt for the Turkish border. There, Ankara believes, will be able to return from Turkey to the Syrian refugees. Agency SANA called the operation aggression, the international community has condemned the actions of Ankara.
The seventeenth of October, the US and Turkey said that it had agreed to suspend military operations of Turkey for 120 hours and the withdrawal of Kurdish forces from the 30-km buffer zone on the border of Turkey and Syria, which Ankara intends to control yourself. President Recep Tayyip Erdogan said Friday that Ankara will continue the operation in Syria, if the US doesn't keep promises on the withdrawal of Kurdish forces beyond the security zone.