Science
British doctors were told how to reduce the risk of stroke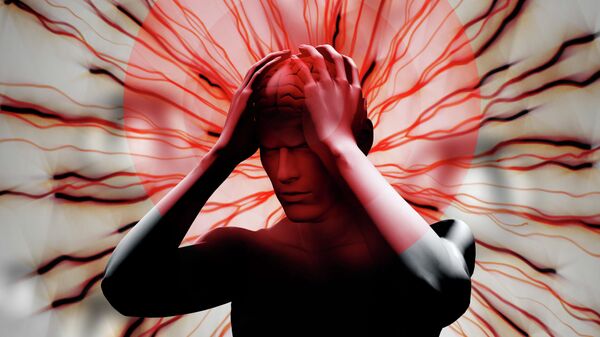 Natalia Kopylova. Worldwide annually record hundreds of thousands of cases of stroke that has become much "younger" in the last couple of decades due to the increased pace of life and stress. Experts interviewed by RIA Novosti on the eve of world day against this disease, which is celebrated on 29 October, gave practical advice on how to avoid the impact.
According to the National health system (NHS) of the United Kingdom in the United Kingdom every five minutes recorded at least one case of stroke. Moreover, this disease equally affects people of all ages, gender and social status. If at the end of the last century at risk were men over 45 and women over 55, now a stroke occurs in 30-year and even 25-year olds.
The cause of the stroke can be a number of factors should be taken into account the hereditary nature of the disease, weak blood vessels and a tendency to accumulation of "bad" cholesterol, according to doctors. Do not forget that hypertension, arrhythmia, obesity and diabetes are also factors of increased risk of stroke. And Smoking and abuse of alcohol three times increase the risk of developing this disease.
In a special risk group doctors include young and middle age who dedicate a lot of time working. Constant stress, irregular working hours, frequent business trips and flights, as well as unfavorable psychological atmosphere lead to the release of adrenaline and high blood pressure.
As told RIA Novosti the representative of the British Association for the fight against stroke (Stroke Association) Claire Shuttleworth to prevent stroke need to monitor your blood pressure.
"High pressure is the most important controllable risk factor for stroke. Unfortunately, with the development of stroke symptoms are often absent, so many people don't realize that they are. It is very important to regularly measure the pressure and take measures to maintain it at a healthy level," — said the Agency interlocutor.
"You can check in pharmacies or the therapist. The lifestyle factors such as overweight, Smoking, excessive drinking, lack of exercise and unhealthy diet can lead to high blood pressure. It also tends to rise with age, so high blood pressure is more common in people of middle and old age," she added.
Specialists NHS UK to prevent stroke is recommended to keep a balanced diet, take exercise and give up bad habits.
First, you must avoid fatty, fried and too salty food. Instead, add more vegetables and foods high in fiber. "Keeping balance diet is very important. Do not eat very much of any one food, especially processed foods and meals with high salt content. You should reduce the amount of salt to no more than six grams a day, as salt increases blood pressure," — said in the NHS.
"Most of the salt we eat is "hidden" in processed foods such as ready meals, crisps, biscuits and processed meat. Avoid adding salt to food when you are cooking, or at mealtime at home or in restaurants. Instead, try to use fresh ginger, lemon juice and chili pepper or dried herbs and spices" — recommended Shattlvorf.
Second, exercise regularly to strengthen the cardiovascular system. "The majority of people it is recommended to perform at least 150 minutes of aerobic exercise of medium intensity a week. Is walking at a fast pace or Biking," explained in the NHS.
"According to research, regular moderate exercise reduces the risk of stroke by 27 percent. You should aim for 30 minutes of physical activity five or more times a week. You may not use a 30 minute break for short periods of time during the day," — said the representative of the Stroke Association.
Smoking and excessive alcohol consumption significantly increase the risk of stroke, since Smoking constricts blood vessels and arteries and alcohol raises blood pressure and causes arrhythmia. "You can reduce the risk of stroke by stopping Smoking. Remember that excessive alcohol consumption increases the risk of stroke more than three times", — noted in the NHS.
Another factor that increases the risk of stroke, called hormone replacement therapy (HRT), which is used women over age 50. "Thousands of women taking HRT, six may develop stroke, and at eight the clot. Your doctor should discuss with you these risks so you can decide if you are suitable for this therapy," warned Shattlvorf.