Auto
The electric car in Moscow can be recharged from a public telephone network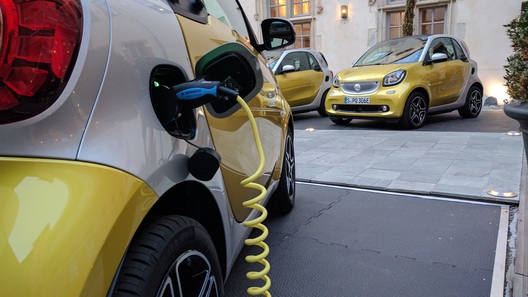 The rapid development of mobile telephony has significantly reduced the number of users of regular landline phones around the world, including Russia, which along with upgrading wired networks, has freed up a significant amount of capacity. And some of the operators have figured out how they can still be used – e.g. for recharging electric vehicles.
You should not, however, think that it will be possible to saturate the machine is required to move the energy by simply plugging it in electric and phone socket is all the same became almost unnecessary housing of the apparatus. And uncomfortable it is to hang the cord to the car from somewhere in the 15th-floor urban high-rise buildings.
Nevertheless, Moscow city telephone network has announced the intention to engage in the process of formation of infrastructure for electric transport. Initially the network will be though small, but – attention! – free. But it is not about how to connect the electric car to a regular phone line, with its entirely inappropriate characteristics. In the framework of the pilot project, MGTS will establish in Moscow on 10 charging stations for electric cars, and seven of the terminals will be "fast" – with a capacity up to 50 kW. Such terminals allow you to recharge the energy level of the batteries of electric vehicles up to 80% over a period of 20 to 40 minutes depending on battery capacity.
According to "Kommersant" with reference to Director of Department of development of MGTS Dmitry Zinenko, the ability to set its own network of electric filling stations appeared at the office after upgrading networks – as a result of reforms showed a free capacity. Initially, the use of the MGTS chargers for owners of electric cars and electric buses will be free, and the decision on the development of the project will be taken on the implementation of its pilot stage.
How much cost the construction of the MGTS network, which should begin operating on November 20,, not specified, but according to sources, the installation charges of such type and in such quantity should cost about 25 million rubles – and that's excluding the cost of energy itself.
In Moscow and the Moscow region at the moment, there are about 650 electric cars and there is a definite lack of "fast" charging terminals. In some areas of the capital of electric charging stations at all. However, according to some experts, the main clients of the new network at the beginning will be mostly the "electric car sharing".