World
Trump's words about crying before the death of the leader of the IG questioned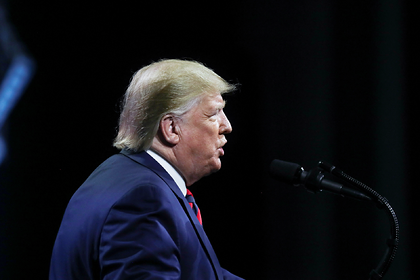 In the administration of the President of the United States Donald trump does not know where he had evidence that the leader of the "Islamic state" (ISIS, an organization banned in Russia), Abu Bakr al-Baghdadi before his death was afraid. About this newspaper Huffpost.
To a journalist's question about the last minutes of the life of a terrorist, the us leader said that al-Baghdadi, frightened by the approach of the American military, "screamed, whined and cried." "He was scared to death and didn't want to die," said trump.
While the President's words about the emotions of the terrorist has caused bewilderment in the White house. Thus, according to Huffpost, stream the pursuit of al-Baghdadi, which showed Trump did not contain audio. "This recording could not fully show what was happening in the underground tunnel, and especially to detect, cried whether al-Baghdadi", — notes the edition.
The Pentagon declined to comment on the origin version of trump on fear of the leader of the IG. "I have no such details," said the Minister of defense mark Esper.
Earlier on October 29 trump on his Twitter page showed a photo of a service dog involved in the elimination of al-Baghdadi. "We released the photo and a lovely dog (the name not declassified), which did a great job in capturing and killing al-Baghdadi!", — the President said.