Science
In November, the Russians will see the meteor shower and the connection of mercury with the Sun
The Moscow planetarium has published a list of events that may be of interest to Amateur astronomers in November 2019. The most curious of them can be called the transit of mercury across the solar disk on November 11 and a maximum of Leonids meteor shower, which will be on the 15th.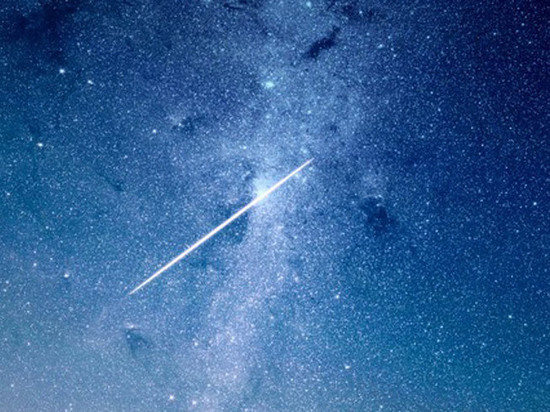 November 11 through the disk of the sun will be mercury — to nabludat this process will be from 15:36 to 21:04 Moscow time, and the middle of the events occur at 18:20. However, as the Sun disappears over the horizon at 16:32, really in the Russian capital it will be possible to observe only the first hour of this event. As noted, due to the very small size of the dot of mercury on the disk of the Sun is not easy to discern, and in this connection it is offered to the projection light.
The Sun in any case you should not look through the telescope or even the naked eye — the usual direct look at the light may damage your eyes, in the case of a telescope, the risk becomes almost inevitable negative consequences. Under projection means the white sheet that is installed in front of the eyepiece. By the way, many Amateur astronomers that the result of such experiments, the eyepiece may melt, so the opportunity to see the transit of mercury may cost comparatively expensive.
The next day, November 12, we have a full moon.
November 15, reaches the peak of the Leonids meteor shower. They are so named because their radiant (the area where as it may seem, "stars fall" is in the constellation Leo. Meteors burning up in the atmosphere of the Earth, are fragments of the comet 55P/Tempel — tuttle. By the way, one of the most famous in the history of starbursts belonged to Leonidas. In 1833 it was observed by the inhabitants of the North American continent in the territory from the Atlantic ocean to the Rocky mountains. According to writer and astronomer Agnes Clerk in this November night over Boston meteors was only twice less than the average number of flakes of snow during a storm of moderate strength. The event was immortalized in the legends of Indians and jazz song Stars Fell on Alabama, which sang many famous performers, including Frank Sinatra, Ella Fitzgerald and Louis Armstrong.
The Leonids were spectacular enough in other years — for example, in 1966 the number of meteors sometimes reached 150 thousand per hour. This time, according to experts, even in the period of maximum action of a meteor shower the number of meteors in the Zenith will not exceed 15 per hour. Moreover, even these falling stars will be difficult to see because of the decreasing but still bright lunar disc.