Science
In Antarctica discovered a massive radiation leak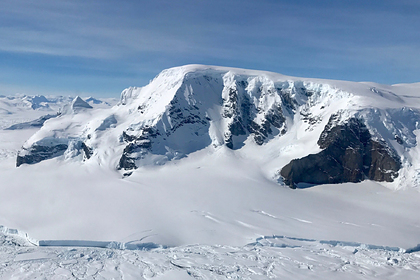 Scientists at the University of AIX-Marseille in France found that the ice sheets of Antarctica emit radioactive chlorine, accumulated as a result of nuclear weapons tests in the 1950-ies. About it reported in a press release on Phys.org.
The researchers studied the emissions of chlorine in different areas of Antarctica, which differ from each rainfall. Experts analyzed samples of ice from the well at the Russian station Vostok in East Antarctica, where he accumulated a little snow, and compared them with samples from the ice caps Talos Dome, located in the 1400 kilometers and is characterized by abundant snowfall.
Scientists have determined the concentration of radioactive chlorine-36 at both sites and found out how much of the isotope was present in the "East" in the years 1949-2007 and Talos Dome in the years 1910-1980. It turned out that in the first section the chlorine-36 is still present in high concentrations, and in 2008 the amount exceeded the expected 10 times. At the same time, it is too small to have a significant impact on the environment, experts say.
A number of chlorine-36 is formed naturally due to the impact of cosmic rays on argon gas in the Earth's atmosphere, but he also formed during nuclear explosions. The isotope has reached the stratosphere and spread across the planet, but now chlorine-36, resulting from testing in the atmosphere was missing.