World
A Saudi Prince accused of concealing repression for successful reforms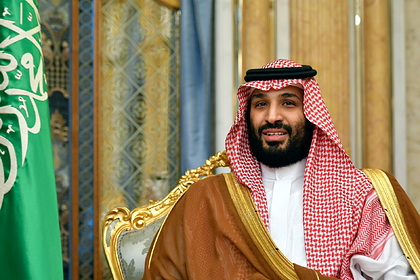 The crown Prince of Saudi Arabia Mohammed bin Salman al Saud's hiding political repression and abuse of power for progressive reforms. This is stated in the report of the human rights organization Human Rights Watch (HRW).
"Mohammed bin Salman established the entertainment sector and has enabled women to travel and to drive, but at the same time the Saudi authorities have put many of the leading thinkers and activists in the country under lock and key," — said the Deputy Director of HRW Middle East, Michael page. He pointed out that some of the victims called for changes, which holds the crown Prince.
Activists also reported that Saudi Arabia uses the latest technology to spy on citizens and hacking of Twitter accounts. According to the former Director of the Saudi Federation of cybersecurity and programming Saud al-Qahtani, the security services have the ability to hack the accounts of those who criticize the policies of Riyadh.
The HRW said that the campaign to clean up the politically unfavorable figures began with the appointment of Mohammed bin Salman as crown Prince in 2017. First, the authorities suspended the security personnel and intelligence, then handed the Prosecutor and the security apparatus of the country under the supervision of the Royal court. Then began a series of arrests, in particular, detention 70 critics of the regime, among which were the Muslim leaders, scholars and intellectuals. Mentioned and content dozen representatives of the Saudi elite and business at the Ritz-Carlton in Riyadh in September 2017 under the pretext of the fight against corruption.
The report also mentioned human rights activist, whom the intelligence agencies of Saudi Arabia was detained in may 2018. Girls have repeatedly advocated changing the law of the country, particularly for relief in respect of women. They were accused of undermining national security and the receipt of funding from abroad.
The arrests began after Prince Mohammed announced reforms, the report said. In particular, he became the "face of reform of the economy" when he introduced the programme to reduce the country's dependence on oil. In addition, when the Prince of Saudi women allowed to drive a car, get a passport and travel abroad without permission from male relatives.
Relationship of Riyadh with the world community has seriously deteriorated after the murder of the journalist of The Washington Post Jamal Hakuji in October 2018. The man disappeared October 2, 2018, following a visit to Saudi Consulate General in Istanbul. About the crime Saudi authorities said 18 days later.