Science
Found to prevent cancer and aging substance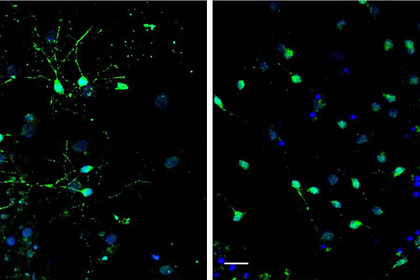 Scientists at the Institute Pasteur in France uncovered a mechanism which allows to delay aging. About it reported in a press release on MedicalXpress.
The researchers studied the properties of the protein GDF11, present in the blood. In experiments on mice it was shown that GDF11 molecule able to mimic the effect of reducing consumption of calories, which prevents cardiovascular disease and cancer and enhances neurogenesis in the brain.
Previous scientific work has demonstrated that blood transfusions of young mice to old rodents rejuvenated blood vessels in the brain and improved cerebral blood flow. Molecule GDF11, which is the factor of differentiation growth was already known as a key component of neurogenesis and recovery of brain vessels. Because mice that were injected GDF11, is also have lost weight without changing the appetite, it has been hypothesized that for both effects is responsible the same mechanism.
It turned out that the introduction of GDF11, and calorie restriction really raised the level of the hormone adiponectin secreted by adipose tissue. It is confirmed that GDF11 can be used as a therapeutic tool against obesity and neurodegenerative diseases.
It is known that intermittent fasting improves cognitive function and increases lifespan in some species. Restricting calories by 20-30 percent while maintaining the quality of food reduces the risk of various diseases.