Science
Imported from Europe to Russia of nuclear waste called safe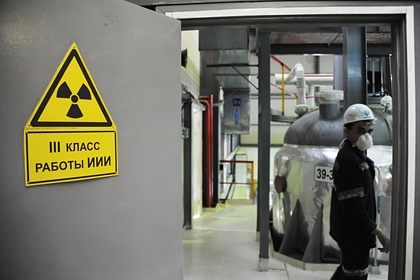 From Europe the Russian import of depleted uranium, which is not dangerous for the population. About it RIA Novosti said the chief editor of the independent information portal on nuclear energy AtomInfo.ru Alexander Uvarov.
According to him, the import of uranium for enrichment, then used as raw material in the nuclear industry. Uvarov explained that it is common practice in the world nuclear industry and depleted uranium poses no radiation hazard. Such projects are always accompanied by strict control and with the European and the Russian side, the expert said.
Earlier, on 23 October the portal Tageszeitung reported that Russia has resumed the import of radioactive uranium waste from Europe, discontinued ten years ago. According to the newspaper, from Germany to Russia in the period from 2019 to 2022 will import 12 thousand tons of uranium "tails" — side products for the enrichment, which remain in the production of fuel for nuclear power plants.
Uranium waste were imported into Russia in 2000-ies. In 2009, when it became known that the materials were stored in rusty containers under the open sky, under pressure from environmental activists deliveries stopped. According to various sources, Russia has accumulated about a million tons of waste. Plans for using such amount of waste material no.
Background: Russia resumed the import of nuclear waste from Europe