World
The Russian patrol was stoned in Syria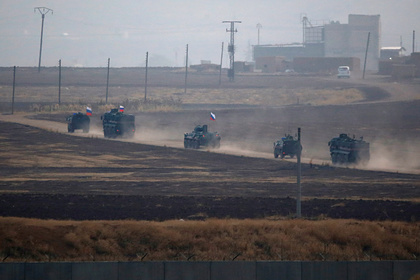 The villagers of the area of Kobani in Syria, pelted with stones and shoes Russian and Turkish patrol. It is reported North Press Agency.
According to the newspaper, residents of specially lined up along the route of patrol in order to Express dissatisfaction with the military in their villages. As adds Reuters, in one of the villages they managed to stop the Russian armored cars of the military police and to get on one of them.
5 November Russia and Turkey started a second joint patrol in North-East Syria, some 160 kilometers from Cobán municipality. It is noted that the patrols involving about 50 vehicles, including the Russian armored cars "Tiger" and the Turkish Kirpi.
1 November, the Russian and the Turkish military began the first patrol near the Syrian-Turkish border. Military police controlled the two areas on the West and East of the zone in which Turkey conducted a military operation against Kurdish groups.
On 22 October the presidents of Russia and Turkey Vladimir Putin and Recep Tayyip Erdogan, after a six-hour talks agreed on the deployment of Russian military police, and Syrian military personnel in the area of the Syrian-Turkish border. The Minister of foreign Affairs of Russia Sergey Lavrov, in turn, said that the Turkish military operation "peace" in Northern Syria stops.