Science
The Russians called incompatible food combinations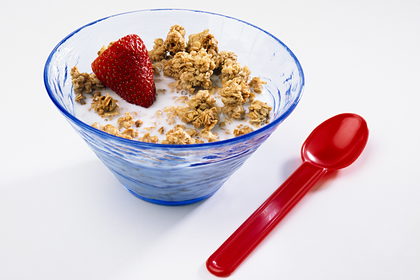 Popular among Russians some combination products was harmful. About it to "Komsomolskaya Pravda" was told by the endocrinologist, nutritionist, candidate of medical Sciences Ekaterina Ivannikova.
So, adding milk to cocoa will not bring a healthy person anticipated benefit: contained in cocoa beans oxalic acid blocks calcium absorption. At the same time people with kidney stone prevention is better to completely abandon this combination, as the milk fat increases the absorbability of cocoa substances oxalates which lead to the deterioration of the patient.
The doctor also recommends to refrain from eating white bread with jam. Both products contain fast carbs and when ingested, can provoke sharp jump in the level of blood sugar. Frequent eating sandwiches with jam can lead to the development of diabetes type II diabetes, obesity, and cause inflammation in the gastrointestinal tract.
It is not recommended to eat bran with milk. In the grain contains phytic acid which binds with calcium from milk and forms insoluble compounds. Thus minerals are not absorbed, and the process of digestion difficult. In addition, the expert advises not to eat both chicken and liver. The fact that the zinc contained in the chicken, and vitamin B9, which is rich in liver, interfere with each other to digest.
However, the most harmful combination products nutritionist called pizza and soda. "The combination of carbohydrates, proteins and TRANS fats, which are contained in this set, the body requires a lot of energy to digest. The sugar of soda inhibits the activity of the stomach," explained Ivannikova. According to her, after such a meal there is a feeling of heaviness, bloating, rising blood sugar levels. In addition, due to the high content of refined carbohydrates increases a false sense of hunger, as a signal of saturation is suppressed.
Earlier, doctors spoke about the need to abandon some products in the use of drugs. Thus, at the time of taking aspirin or ibuprofen should abandon the raspberry because the berry contains natural salicylic acid. This combination often leads to internal bleeding. There were cases when the grapefruit juice in combination with drugs that lower cholesterol, led to the death of the patient.
Also recommended not to eat spinach, broccoli and lettuce in the case of reception krovanistaya drugs (warfarin). Viburnum, chokeberry, strawberries and beets can significantly enhance the effect of lowering blood pressure drugs. And the cheese when taking psychotropic drugs can cause hypertensive crisis and seizures.