World
Ryabkov: the suspension by Iran of the obligations of the AGREEMENT does not go beyond the NPT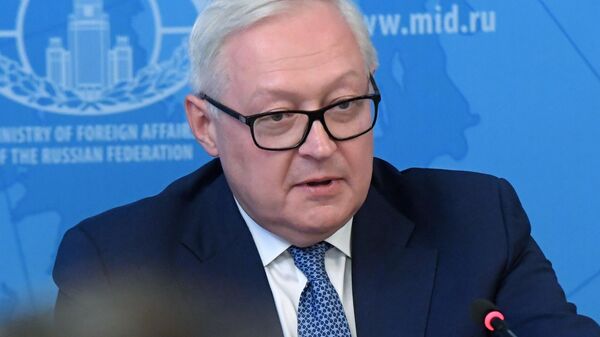 Point the suspension by Iran of the obligations of the AGREEMENT does not go beyond the Treaty on the non-proliferation of nuclear weapons and the safeguards agreements with the IAEA, said Russian Deputy foreign Minister Sergei Ryabkov.
"Today, when Tehran was forced to go the way of the point of suspension of their voluntary commitments that go beyond the Treaty on the nonproliferation of nuclear weapons and the comprehensive safeguards agreement, the Iranian leadership has regularly reaffirmed their readiness in principle to return to the agreed in 2015, the parameters of letters in the shortest, reasonable period of time as soon as will be removed legitimate concerns in connection with the failure of the Americans and the Europeans for their part of the comprehensive agreements," he said at the Moscow nonproliferation conference.
"The IAEA reiterates that it is technically doable," he added.
In 2015, the "six" (UK, Germany, China, Russia, USA, France) and Iran announced the achievement of a Joint comprehensive plan of action. The agreement involves the lifting of sanctions in exchange for limiting Iran's nuclear program. The deal in its original form lived for three years: in may 2018, the United States announced its unilateral withdrawal from her and the restoration of tougher sanctions against the Islamic Republic. Iran has announced the phased reduction of their obligations under the agreement. European parties to the transaction seek to preserve it.
The Treaty on the nonproliferation of nuclear weapons (NPT, 1968, in force since 1970) recorded that possess nuclear weapons to only five countries (USSR, USA, UK, France and China), and banned the emergence of new nuclear powers. "Nuclear five" pledged not to transfer nuclear weapons to other countries and help in its creation, and the other parties to the Treaty – not to accept and not to build an atomic bomb.
Monitoring compliance with the NPT by the International atomic energy Agency (IAEA).