Auto
The law concrete jungle: what cars are massively arrested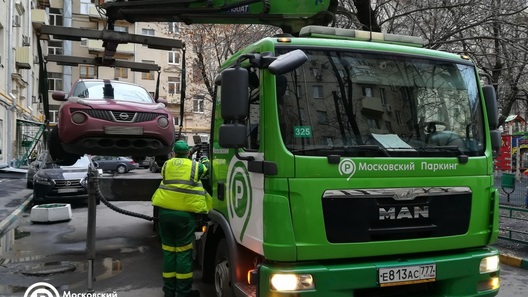 "Good hunting!" – admonished each other inhabitants of the jungle from the story "Mowgli". Russian bailiffs may also admonishes each other, going to another RAID in the stone jungle of Russian cities, and this "hunt" is always good. But not for those whose cars end up arrested.
The results of another such RAID on the identification of time fail to settle fines for non-payment of Parking debtors, held jointly with the office of the Federal service bailiffs service in Moscow, according to the Administrator of the Moscow Parking space (AMP).
"Hunting" has proved to be extremely successful: in particular, in the course of the RAID of November 7, bailiffs arrested the Nissan Juke, owned by replaceline that have unpaid fines to 270 thousand rubles. Arrested, the car was sent on a dedicated Parking lot, where he will remain until full payment of all debts. If this does not happen, then the bailiffs can send the car for sale to pay off debt.
It is also noted that since the beginning of the year, there were 39 joint raids AMP and the FSSP. During the raids officers arrested the property of the 33 debtors, including 6 cars.
Remember that the deadline for payment of orders is 60 days. If the motorist fails to pay on time penalty, then it may be subject to another fine under article 20.25 of the administrative code.
"We ask drivers to be attentive to the rules of the road, to monitor the presence of fines and to repay them in a timely manner. Defaulters can also be denied the right to travel abroad and issuing Parking permits. Moreover, the effect of already issued permits may be suspended until then, until all fines are fully paid," – said in AMP.
Earlier it was reported that over 7 years since the introduction of paid Parking in 2012 Moscow budget increased by 26.3 billion rubles, and in 2018 at the expense collected from paid Parking funds have been landscaped more than 1,500 yards.