World
Poland explained the absence of Putin on the anniversary of the Second world war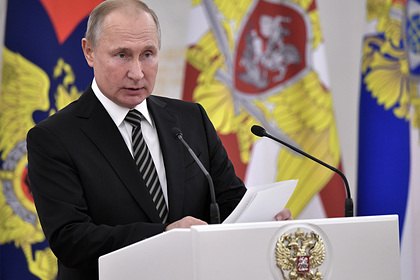 Poland Russia was not invited to the event dedicated to the 80th anniversary of the outbreak of the Second world war for the modern political context. This statement was made by Ambassador of Poland in Russia Wlodzimierz Marciniak in an interview News.ru.
"Representatives of Germany, we invited it because she was the aggressor. (…) Individual event was the event, which was attended by a friendly country, that is, members of NATO, the European Union and members of the "Eastern partnership" (to include Armenia, Azerbaijan, Belarus, Georgia, Moldova and Ukraine. Belarus and Armenia refused from-for fundamental reasons — approx. "Of the tape.ru"), "—said the diplomat. He added that in the modern political context, not historical.
Marciniak also said that Russian President Vladimir Putin invited to the anniversary of the liberation of the death camps of the Third Reich, Auschwitz-Birkenau (Auschwitz) in January 2020.
Auschwitz-Birkenau — a complex of German concentration camps, located in 1940-1945 years near the town of Auschwitz, 60 kilometers from Krakow. In five years it killed more than 1.4 million people, 1.1 million of whom were Jews. The complex is considered the largest and most long-lived of the Nazi death camp, one of the main symbols of the Holocaust, was liberated by Soviet troops in January 1945.
German troops invaded Poland on 1 September 1939, 17 September on the territory of the country without declaring war, its military contingent entered and the Soviet Union. The battle for Warsaw continued until 28 September, after which Poland signed the act of surrender. Poland's territory was mainly divided between Germany and the Soviet Union, parts of departed Slovakia and Lithuania.