Auto
Russian prices for crossover coupe Haval F7x was a surprise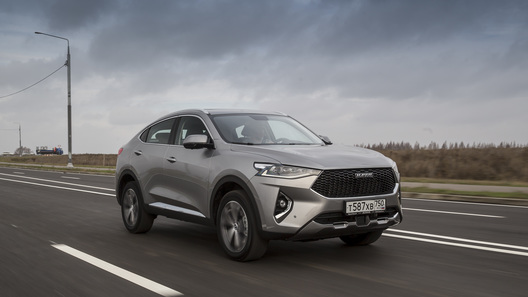 "Compartment" version of the crossover is usually more expensive than their conventional counterparts: the customer pays extra for style and a more "dynamic" positioning of the model. But the Chinese Haval became more cunning by the prices for its new cross-coupe F7x, which recently started to produce on a full cycle at the plant in Tula region.
To ensure their new Russian a good start in Haval decided not to cheat the price for the body and went through atypical: a cross-compartment F7x will cost exactly the same as platform and 2-liter crossover F7. Then there are versions with front-wheel drive estimated at between $ 1 549 000 1 739 000 rubles, four-wheel drive – 1 629 000 1 819 000 rubles. Another 20 000 will be asked for a package that includes the "puck" system, and a digital "tidy" which is a conventional F7. Russian sales F7x with the only 2-liter turbo engine with 190 HP and 7-step "robot" will start on 8 November.
Russian (and very generous, I must say) picking F7x also known as F7, you can choose between three versions. In the basic version Comfort (1 549 000 for front-wheel drive, 1 629 000 rubles for full) are front and side airbags for driver and passenger, seat belts with pre-tensioners, stability Bosch 9.1 (it also includes assistants start to mount and drive the trigger, and system for preventing rollover), and electrotechnic function avtogarant. Headlights – halogen, but the DRL, foglights function backlight turns, and the rear lights are already led. Basic tires – 225/65 R17 on alloy wheels with pressure sensors (19 inch option).
Electric Windows in the basic version – on all doors, plus heated mirrors and a windshield in the area of "janitors". In the cabin – single-zone automatic climate control, cloth trim, and heated leather multifunction steering wheel with "petals" and the front seats. Plus the armrest of the second row and the ducts at the feet, mechanical seat adjustment driver and passenger, tilt the backrest of the rear sofa and the steering column (angle and hight). Keyless entry with push-button engine start, cruise control and rain and light sensors, antenna fin roof rails, rear Parking sensors and 4-mode controller motion presets are also included in the price. In front of the driver screen on 3.5 inches, and even in the basic equipment includes a media system with support for Apple CarPlay and Android Auto to the screen of 9 inches, plus three USB connectors.
The version of Elite (1 619 000 for front-wheel drive, 1 699 000 rubles for full) is supplemented with a driver's seat electrically adjustable in 6 directions, heated rear seats, interior mirror with automatic anti-dazzle, and a rear view camera with dynamic markings. In the baggage compartment is already blind, tires – 225/55 R19, but for a fee of 25 000 rubles.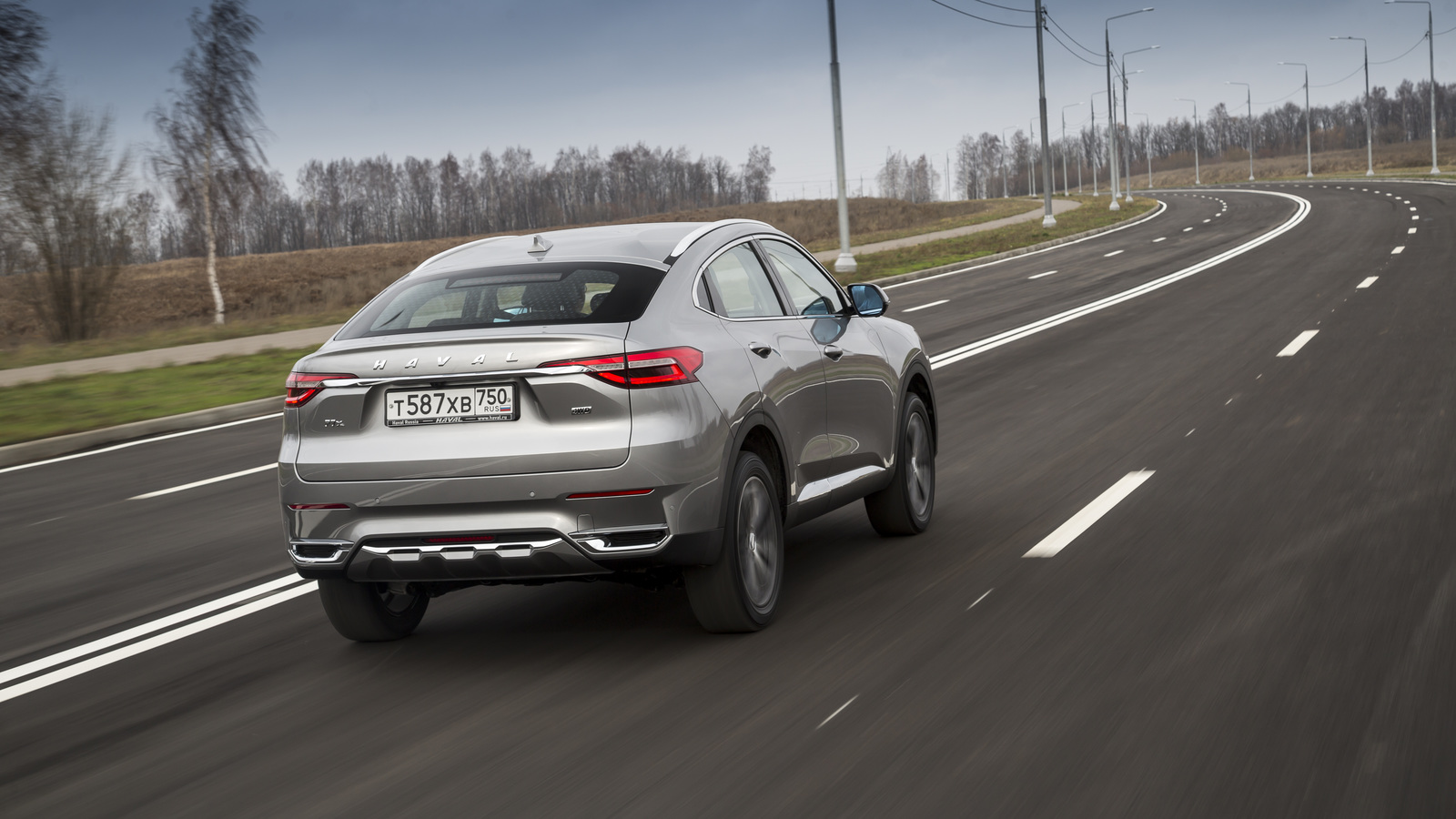 In Russia F7 the most popular on sales was the top version Premium (1 739 000 for front-wheel drive, 1 819 000 rubles for full), and F7x story will be the same. Cross-compartment in such a configuration will have LED headlights, a sunroof (for Comfort and Elite trim levels it is available with a surcharge of 20 000 rubles), rear spoiler, electric folding mirrors and seat trim in fabric with color inserts. The equipment also includes side curtain airbags, front Parking sensors and four cameras of the circular review. Still have adaptive cruise control, the auto-brake function and the system warning of a possible frontal collision. AWD versions – the choice of modes with 6 "scenarios".