Crypto News
Litecoin gained almost 5% thanks to the return of investors to cryptosphere
Over the last 24 hours, litecoin (LTC) rose by 4.7% to $64,07. The inflow of capital allowed aldonu partly to win back the positions lost on last week. In the night of Monday, November 11, capitalization LTC increased to $4,078 billion.
According to some traders, the coin has finally recovered from losses incurred after August halving (reducing rewards for miners).
We will remind, in result of the mass off miners from a network of Hasrat litecoin LTC has fallen to a minimum. In parallel, there was a steady decrease in interest of investors to this asset.
At the end of October litecoin on some commercial sites fell below $50. Then the coin will be able to strengthen thanks to the support of bitcoin. The first cryptocurrency grew after the statement of the Chinese leader XI Jinping about the need to develop blockchain-industry in China.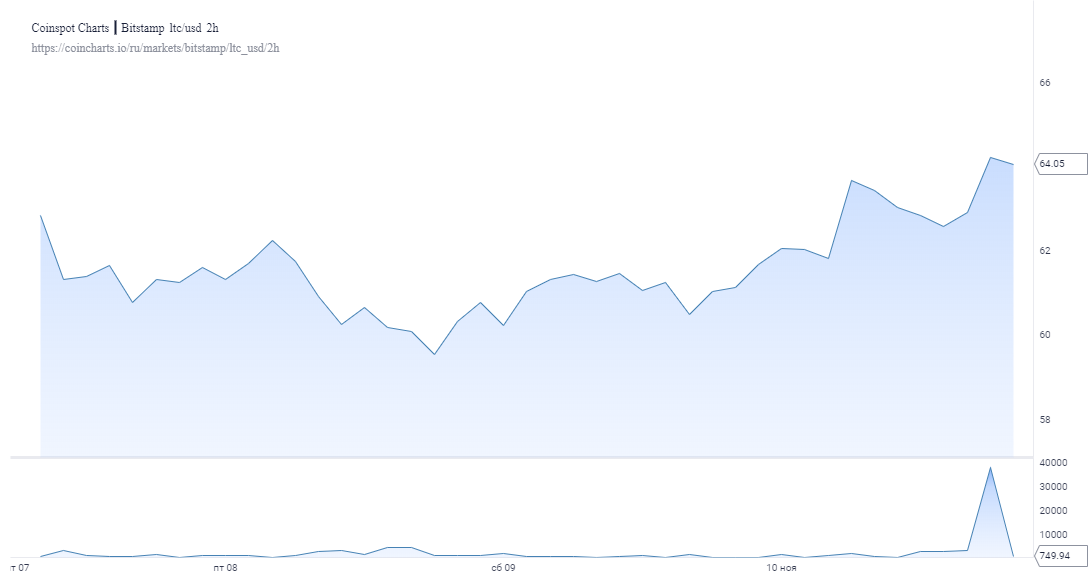 Analyst Mitoshi Kaku tweeted that litecoin was entering a period of growth thanks to the growing support. In the near future we will see a resumption of the expansion.
A similar view was expressed by another expert under the name Galaxy. He predicts that in the next few months, the price of litecoin could grow by 80% relative to bitcoin.
The largest digital currency BTC starts week in the red zone. Now bitcoin is trying to break the resistance at $9100. Before the coin is the challenge to overcome this psychological barrier and once again approach $9500 to update the fundamental value.