In 2009, the St. Petersburg photographer Jana Romanova took his sleeping friends, who at that time was expecting the birth of her daughter. She was so pleased with the result that she decided to bring the idea to the images, since it captures in a dream 40 couples waiting for children. At first it was friends, then friends of friends and friends of friends, and after Ian began to look for those wishing to sleep under the gaze of the camera in social networks.
Ian says that usually came to the apartment of the heroes of the shooting in the early morning. One of the future parents opened the door and led the photographer into the kitchen. Ian put in the bedroom, the ladder and myself in the kitchen preparing photo equipment, and waited for the pair to sleep. In addition to sleeping on the frames a lot of small but exciting details — this speaks Jan. Cats, tablets, Slippers, linens with giant roses or symbols of "Star wars", soft toys and so on.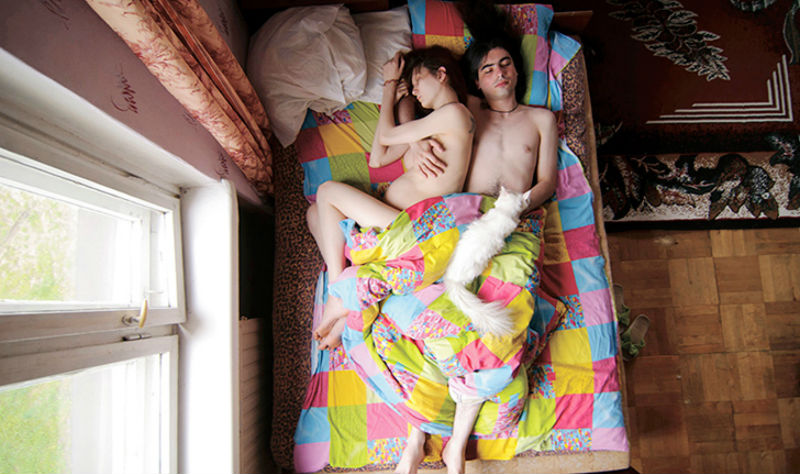 Yana Romanova says she loves to document the life of his generation in Russia and the former Soviet Union — the generation born before the collapse of the Soviet Union. Now these people, including many friends of Ioannina, raising or expecting children.
Over five years of work from the project "Waiting" has been published in numerous publications, including "Russian reporter" and Slate. Pictures visited many Russian and foreign exhibitions.