Auto
In Russia legalized the most powerful Volvo XC60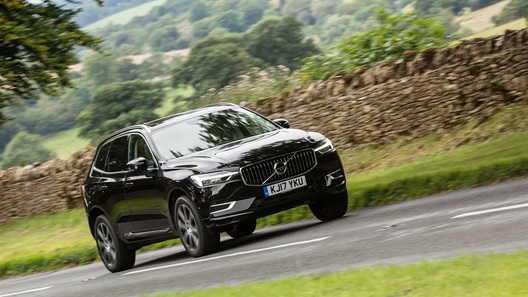 The Russian office of the brand has issued a key document – the Approval of a type of vehicle – the crossover Volvo XC60 index T8. When it will begin its sale, is not specified, but we know what engine the SUV will arrive into the market.
Since the transport vehicle type approval has been issued, no formal obstacles for the start of sales of the Volvo is not. But there is probably a psychological one: in Russia is still somewhat wary of hybrid power systems, and the XC60 T8 is the hybrid.
Its powerplant, as described in the document consists of two engines: petrol rotates the front axle, and a synchronous electrical permanent magnet – rear wheel. The first develops 320 HP and 400 Nm, the second – 87 HP and 240 Nm of torque, the crossover can move on both motors independently, and using their combined impact, which is an impressive 407 HP and 640 Nm. As the transmission involves 8-speed automatic. To 100 km/h the XC60 T8 is able to accelerate in just 5.3 seconds.
Debuted the actual crossover in 2017, but until our country gets in the best case in 2020. it is Not excluded that the Russian office of the brand will announce prices for the most powerful (and therefore most expensive) version of the XC60 in the coming weeks, but before the supply of "living" machines still take some time.
At the moment in Russia are sold exclusively modification of the crossover with internal combustion engines ranging from 190 to 249 HP Price – minimum 3 269 000 rubles.