World
The Prime Minister of Iraq has declared intention to retire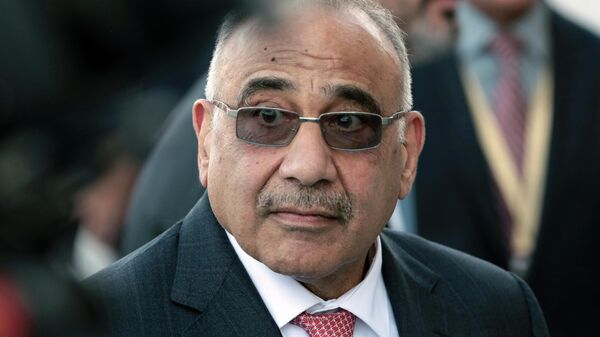 The Prime Minister of Iraq, Adel Abdel Mahdi stated that he intends to resign amid bloody riots, during which killed hundreds of people, according to a statement released by the press service of the Prime Minister.
Previously, the largest political forces of Iraq called on the Parliament to hold an emergency meeting and declare a vote of no confidence in the government amid the ongoing second month of the demonstrations. Among called parties coalition "Nasr" (Victory), headed by former Iraqi Prime Minister Haider al-Abadi. The parliamentary block "Sairon", one of the leaders of which is the influential Shiite politician Muqtada al-Sadr, the Shiite party "Dava" ("Call") and others.
"I will send a formal letter to the house of representatives with a request for resignation from the post of head of the government," the statement reads.
The Prime Minister also said that he heard the message of Margie Supreme religious (Shiite religious authority) about the dire conditions in the country and the inability of competent authorities to handle the situation in the last two months.
Demonstrators in Iraq during running since the beginning of October protests demanding the resignation of the government, fight against corruption, unemployment, improvement of living conditions. The media claimed that as a result of accompanying protests clashes and riots killed more than 300 people, injured about 15 thousand.
At the end of October the President of Iraq, Barham Saleh, said that Abdul-Mahdi agreed to resign.