Auto
Mercedes-Benz Spinter found prisposobili to become invisible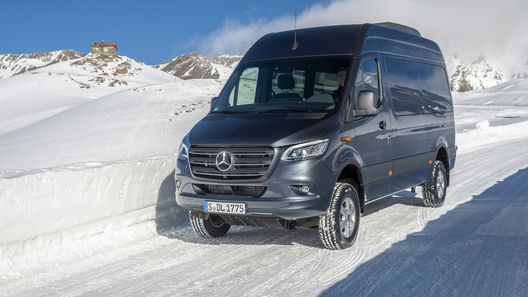 JSC "Mercedes-Benz Rus", officially representing the brand Mercedes in the Russian market, announced a campaign to recall sold in Russia vans and Sprinter vans because of a defect causing an accident in poor visibility conditions.
As informs Federal Agency on technical regulation and Metrology (Rosstandart), the voluntary recall are the Mercedes-Benz Sprinter (type 907/910) in the amount of 361 copies, implemented from February to July 2019, with VIN codes according to the application.
The reason these cars is incorrect operation of the tail lights. If you switch the rotary light switch too quickly (≤ 0.5 seconds) from one position to another, the brightness of the tail lights can be greatly reduced. In an extreme case the rear lights can completely fail. In this case the instrument will display the message only on the complete failure of the lights. Due to insufficient visibility of the vehicle increasing the risk of accidents. The function of the brake will work in the future.
All provided for diagnosis and repair under revocable campaign cars will be re-conducted coding of the software of the control unit module signal processing and control. All work will be performed at no charge to owners.
Authorized representatives of the manufacturer JSC "Mercedes-Benz Rus" will inform owners of vehicles covered by the recall by sending letters and/or phone about the need to provide your car to the dealership for repairs.
At the same time, the owners can own, without waiting for the messages to an authorized dealer to determine whether their car is under recall. To do this, you associate the VIN number with the attached list or use the interactive search hosted on the website of Rosstandart in section "Services", subsection: "Recall campaign vehicles." Then, If the car falls under the revocable, its owner should contact one or another authorized dealership to arrange a visit.