Science
NASA has released a humorous guide to black holes
Guidelines for the safe journey to… a black hole has developed space flight Center name Goddard NASA. "This handy video will help you navigate before you travel. Learn more about black holes, about how to find them and how to stay safe while traveling!" – So reads the introductory greeting of the guide.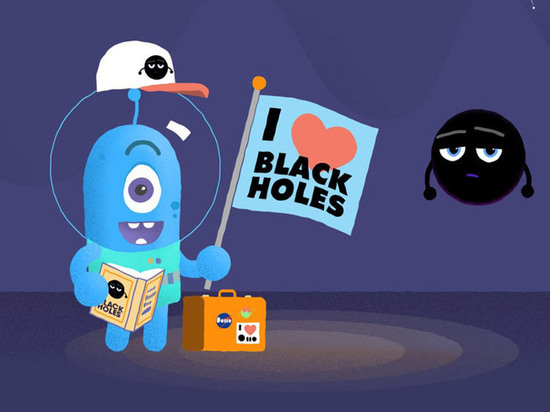 "So, you want to visit a black hole. You have collected your bags, your passport is in order, you are ready to jump on a spaceship and take off. However, before doing so, I only have one piece of advice: don't…," says our guide.
Next, the restless wanderer hold an educational program on the topic: what is a black hole, how to identify and not confused with another celestial object:
"A black hole is a physical object in space, like everything else. It consists of a tiny but massive to the point where gravity and infinite density". Further, the arrows in the picture seem "bad" and "dangerous" areas, like the accretion disk of the Object to which approach is unsafe and "safe" places, according to the authors of the video are everywhere, where not only extends its influence.
For those who have any preconceptions about what might lurk inside a black hole, the authors of the guidebook explain:
"It's not a hole, not a cosmic vacuum cleaner, not a portal to another dimension, populated by unicorns and space potatoes. And certainly it is absolutely NOT a good place to stay".
Further description of the search object in the sky:
"He is from any of us at a distance of 3000 light years. To determine it you can use interesting hints like: "a Bunch of things revolving around what I think… does", "frequently revolve Around him glowing objects".
For those who have already got to the black hole, are given more detailed instructions:
"As long as you stay far, black holes are not so bad. However, when you get close, you need to remember a few things. Radiation close to a black hole
can be extremely deadly, the chances of survival decrease as you get closer. If you got close enough, take care of your body – because you really pulled in a giant noodle, and time has become weird. If you have more questions, refer to the handy booklet in the pocket of your suit. Now check your tickets, enjoy the ride and please…be careful."