World
Tour operator: eight victims in the Dominican Republic the Russians flew back home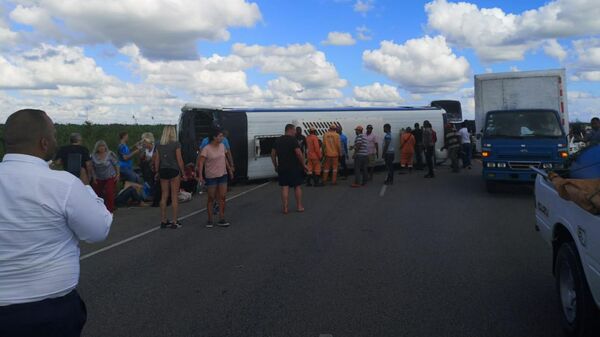 Friday from the Dominican Republic to Russia flew eight tourists, injured in an accident on November 26 when the bus with the Russians was hit by a truck, in hospitals there are 19 people, reported RIA Novosti the representative of the tour operator Anex Tours Valeria Ferapontov.
On Tuesday going to the airport in the Dominican Republic the bus with the Russians collided with the truck, jumped in front of him on the road, and overturned. At the moment of collision there were 39 tourists, two guides and a bus driver. No fatalities. Seven flew home the same day.
"Eight people flew to Russia today at 17.15 local time (0.15 GMT Saturday)," he told by telephone a representative of the tour operator.
Nine of the injured are still in intensive care, where some of them on Saturday will be transferred to the regular hospital in connection with the normalization condition.
According to the operator, two people on Friday was discharged from the hospital, but did not leave the territory of the complex, since they also treated their relatives. Only three hospitals of the Dominican Republic officially are 19 Russians.