Science
Scientists found in Siberia, a mummy puppy age 18 thousand years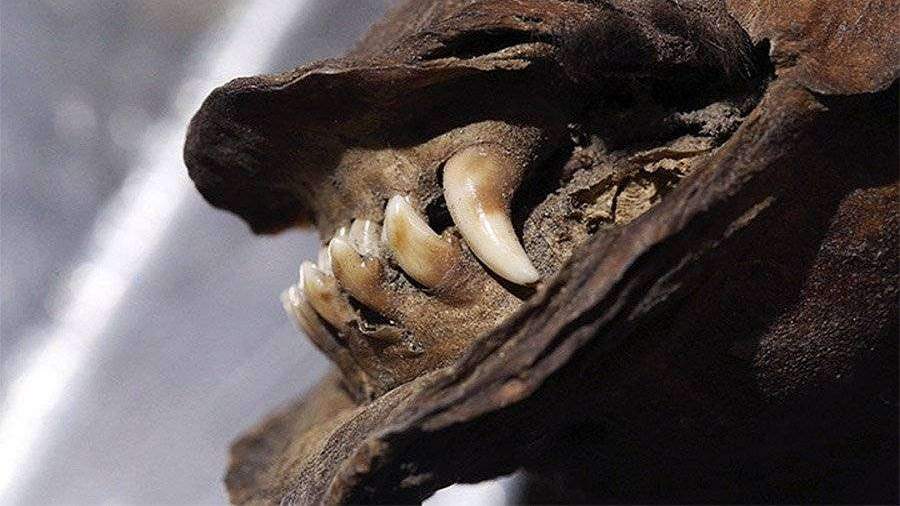 Scientists discovered in Siberia, the remains of a puppy, which had lain in the ice about 18 thousand years. The announcement of this edition of the Sun published on Monday, November 25.
Thanks to the cold well preserved bones, soft tissues, hair, moustache and a full set of teeth. Scientists have not yet established the cause of death of the puppy, which died at two months of age.
In addition, experts have been unable to determine whether it was a puppy wolf or dog. It has been suggested that this is an example of an evolutionary transition from one species to another.
Tissue samples of Russian scientists gave the Swedish Center paleogenetic, which is Europe's largest Bank of DNA of dogs from all over the world. However, the extended analysis did not help identify the kind of puppy the first attempt.
Dr. Sergey Fedorov of the Scientific-research Institute of applied ecology of the North said that scientists will carry out repeated tests.
In October, scientists discovered a new species of giant flying squirrels that lived in the Primorsky region about 30 thousand years ago. The remains of the animal found in a Dry cave in the national Park "Land of leopard".