World
Ukrainian officer killed the soldier because of the unwillingness to fight, said DNR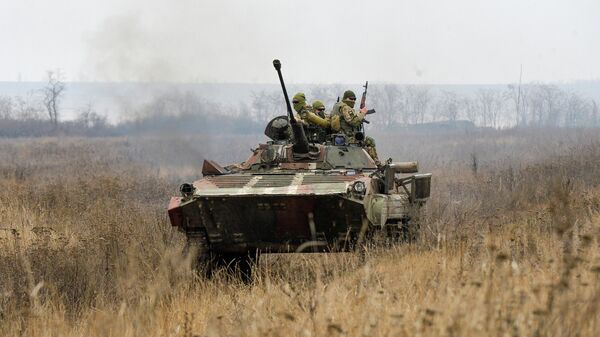 The commander of one of the companies of the 10th independent mountain battalion of the Armed forces of Ukraine had killed the soldier because of his desire to desert from the war zone in the Donbass, reports Donetsk news Agency with reference to the management of the militia DND.
It is alleged that the soldiers and the company commander got in a fight while drinking alcohol. The soldier was indignant with actions of command and said he wants to leave the unit. After these words, a conflict ensued, in which officer allegedly shot and killed a subordinate.
"In order to conceal the circumstances of the incident and attempts to escape responsibility the brigade command reported to the headquarters Operations of the combined forces on the death of a soldier in the shelling", — added in management of the national militia DNR.
The DNR has noted that the morale of the security forces is deteriorating. According to the intelligence of the breakaway Republic, among the Ukrainian military, the cases of hazing that lead to desertion and suicide.