Science
The expert explained the reason for the emergence of new sexual orientation
Deputy Chairman of the Russian Association of sexologists on social issues Inna Soroka said that Russia has formed a new sexual orientation. These people – often young people – call themselves asexual and consciously refuse intimacy. Their motto is: no sex — no problem. Sounded even numbers which can be quite frightening 20 per cent. Meanwhile, experts are inclined to believe that asexuality is only the phenomenon, when a person does not experience sexual desire at all. And it has nothing to do with an ideological rejection of proximity to various reasons.
"MK" asked an experienced sex therapist to explain, really can distinguish between citizens, non-sex, in a separate group.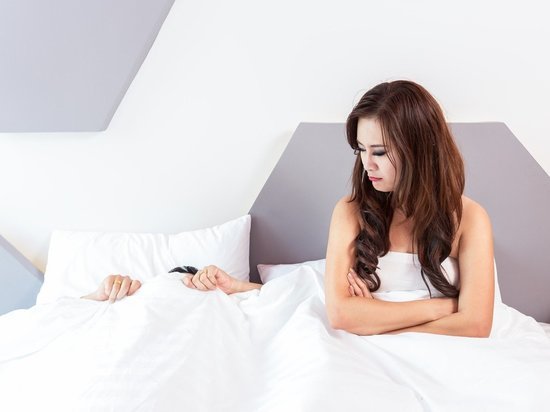 With a bold statement of the Deputy Chairman of the Russian Association of sexologists agree not all colleagues. Sexologist Peter Pomozov assured "MK" that the decision to refrain from sex with most men — if to speak about representatives of this floor can hide a multitude of reasons that they just don't want to spread.
– The main issue that pushes us toward rejection of intimacy, explains Petr. — It can be impotence, fear of the future, fear of family, fear that she will reject, in the end, the mental state.
– And if the person himself says that sex does not interest him, simply because he has other priorities, why wouldn't he believe?
– I know a lot of guys who say they do not want women who do not want to start a family. They are now already over 30, even 35 years passed. Usually, this momma's boy. It is easier to wank than to create problems with relationships with women. But is it possible to combine them in a group and be called asexual? I doubt it. Indeed, to enter into a relationship with a woman today is not so simple. This requires a free apartment, need a woman to take care of. And the pace of life is hectic, not all ready.
– But the people who don't experience sexual attraction exist?
– Very few of them. But they always were and will be. This is not a "new orientation". But the rejection of sex, as a rule, not connected with this. What pushes people to this — we need to understand in each specific case. I would say that in our country the reason is usually economic. To have a woman — it's expensive. You need to be well secured. The apartment need? Need! Need a car? Need! In theater to reduce also need. And the way it is 5-7 thousand rubles. And the salary may be only 30 thousand. Men sometimes feel ashamed to admit that there is no money. Ask him: why do you have women there, why not get married? So he is forced to do something, and thinks: Oh, I'm asexual!
– Can we say that a group formed of such people?
– I have these communities not seen and not seen. To say that this is some kind of direction before. As for refusing sex, the situation is interesting. Because take, for example, 60 years. From an economic point of view it was much worse: there were no apartments, no cars, nothing. Lived in "odnushke" all together and nothing, still somehow have sex! And now there were too many conditions, too complicated all… Rather, the brain produces some rejection.
– Why sex can give teenagers, youth? They have to do with money easier, most parents provide.
– The reasons can be many. Don't love anyone, not met the right woman or man. Many people have a fear of AIDS, to duties. Young people are afraid of potential paternity. Anything you can take and build it into a reason for refusal from intimacy. Everyone has something of their own. But in General, you log on to any school — the students now had sex at 12-13 years old.