Science
Scientists have found the cause of chronic fatigue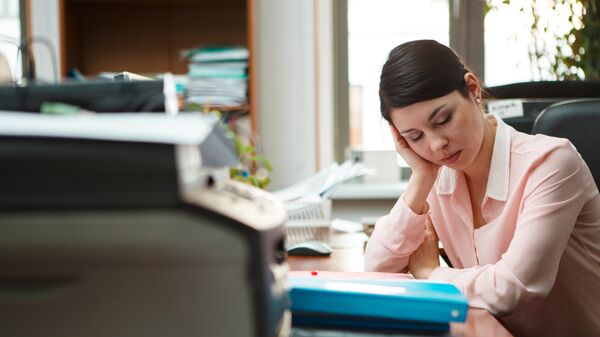 British and Dutch scientists found out that the reason for mental fatigue, reduced attention and cognitive abilities can be inflammation in the body. The study is published in the journal NeuroImage.
People suffering from chronic disease often complain of constant mental fatigue, slowness in making decisions, inability to concentrate, or, as is often said, the fog in my head. And this condition sometimes less debilitating than the disease itself.
Experts from Birmingham and Amsterdam universities have examined the connection between mental sluggishness and internal inflammation as the body's reaction to disease.
"Scientists have long suspected that there is a connection between inflammation and mental activity. For example, people suffering from chronic diseases or who are overweight often complain of cognitive impairment, but it was hard to understand where the cause and what the consequence. Our work has identified a specific process in the brain, which is clearly influenced by inflammation," — are in the press release of the University of Birmingham, the head of research Dr. Ali Mazaheri (Ali Mazaheri).
The study focused on the region of the brain responsible for visual attention. Volunteers — a group of 20 young healthy men were administered a vaccine against typhoid fever, which causes temporary inflammation, but has no other side effects. A few hours after injection, the tested cognitive reactions of volunteers on a simple image on a computer screen and tested their ability to control attention by measuring brain activity with electroencephalography.
The experiment lasted several days, and at times volunteers instead of a vaccine was administered as a placebo saline solution. The level of inflammation was assessed by blood levels of interleukin-6.
The tests concerned three processes of attention, affecting different parts of the brain is alert or evaluation of alertness, orientation (the ability to prioritize sensory input) and Executive control (the ability to process conflicting information).
The results showed that most inflammation affects the brain activity associated with maintaining alertness, dulling the anxiety and feeling of danger.
"This study is an important step in understanding the connection between physical, cognitive and mental health and suggests that even the most minor illnesses can reduce vigilance," says another author Jane Raymond (Jane E. Raymond), Professor at the School of psychology at Birmingham University.
"A better understanding of the relationships between inflammation and brain function will help to find ways to treat some of these conditions. For example, it is clear that patients with such chronic diseases as obesity, kidney disease, or Alzheimer's disease, may benefit from taking anti-inflammatory drugs to maintain or improve their cognitive abilities," notes Balter Leonie (Leonie JT. Balter), the first author of the article.