Auto
Russian Roadster "Crimea" passed 3000 km and almost not broken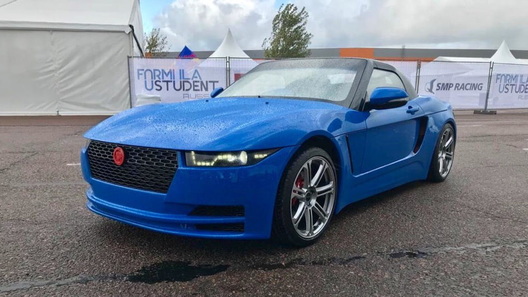 Creative team creators available domestic sports car announced the completion of the next phase of testing of its Roadster. The rally of three thousand kilometers, "Crimea" as a whole survived, but the developers stated the need for design changes.
The mileage on the route Moscow-Anapa-Moscow with a stop in Krasnodar, Voronezh, Rostov-on-don and Tula sent the second version of the Roadster, significantly redesigned compared to the first.
As stated by the testers in the official account of "Crimea" in Instagram, a breakdown, by and large, had one – but it caused even more trouble.
RAM air Roadster tore off part of the right inner fender. In the gap gets wet and eventually soaked the control unit headlight: "Crimea" remained without electricity. Already stated that the wing flaps will be finalized, the Roadster will get the air deflectors, and the control unit light soldering.
One of the more serious flaws of design the developers have mentioned not work as a single wiper, the need to replace the armrest and the dashboard trim in fabric instead of Alcantara. In addition, the "Crimea" will change the gear ratio of the steering rack to sharpen up its reaction to movements of the steering wheel.
Work on the correction of bugs is scheduled for completion by December 23, then road test "of the Crimea" will continue: the Roadster will travel to St. Petersburg.