What could be cuter than a cat? Of course nothing, and a cat owner don't miss the opportunity to please your beloved pet. The company MyZoo Studio introduced the cat houses in the form of starships. They are ideal for adult "astronaut" and for the kitten. Online photo such bed instantly gained immense popularity. Many owners of fuzzies be in line for the purchase of cots-starship.

Source: Bored Panda
MyZoo Studio has been producing products for Pets. Among their designs: toys, couches, special houses and accessories. However, special attention is their latest project – The Spaceship Series.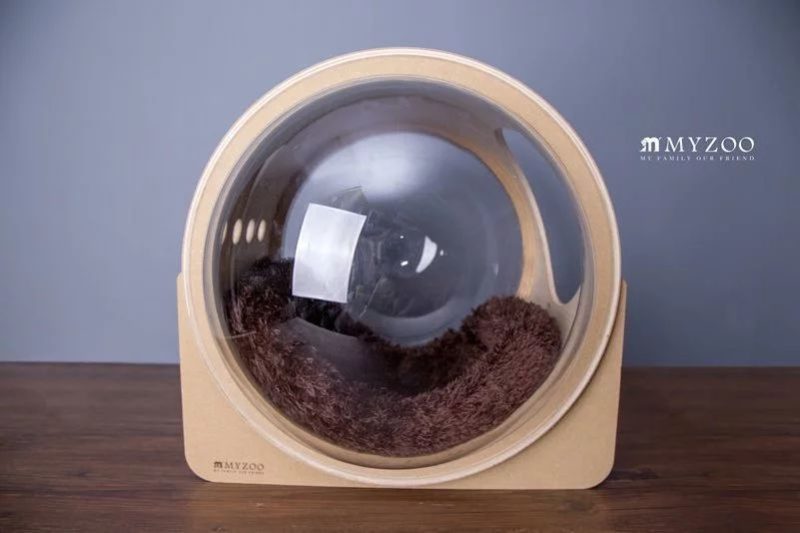 The company designed several models of cat beds in the shape of spherical space ship with portholes.
It is important that Cribs not only look impressive, they are designed with an eye to the comfort of the pet.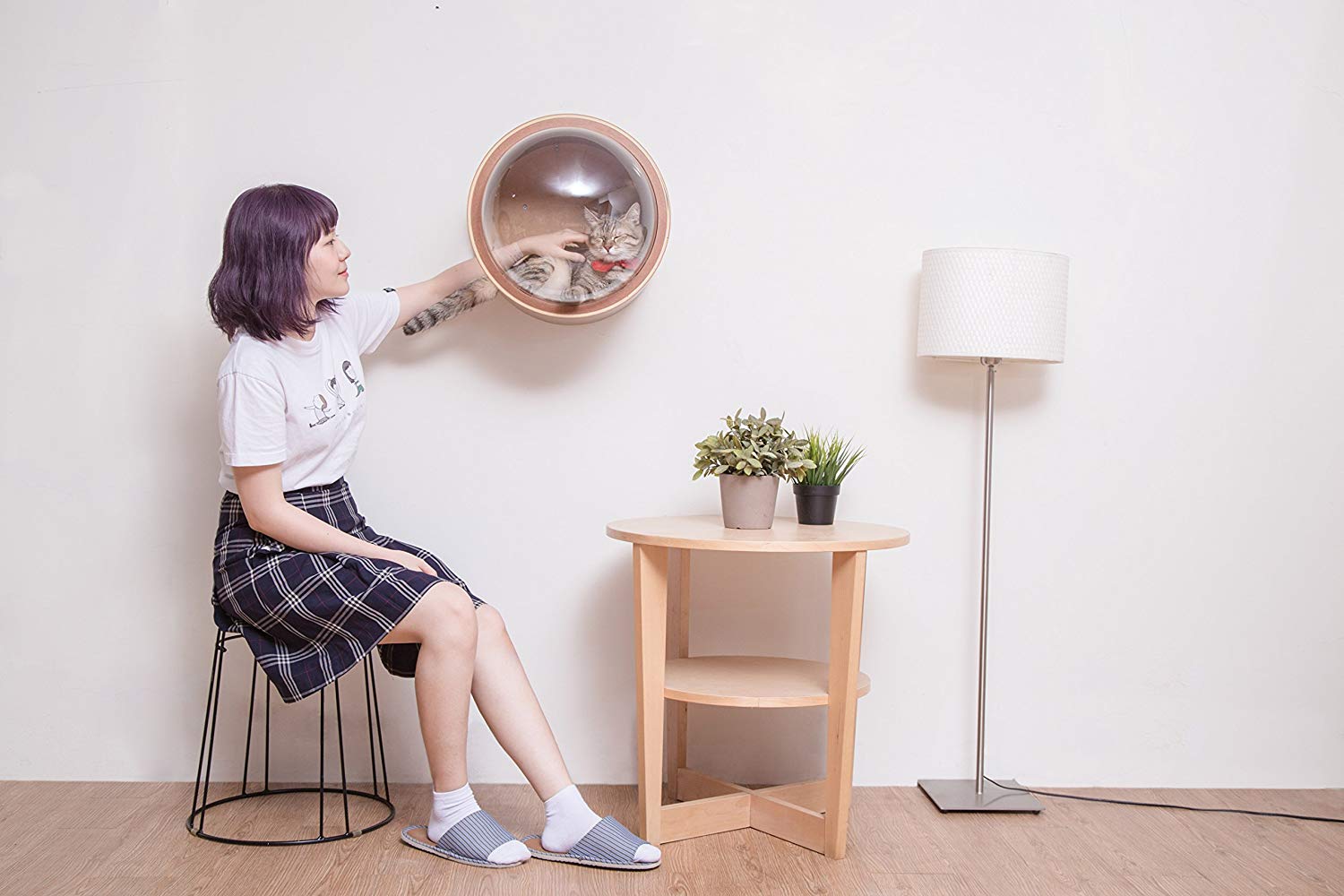 The scope is made of natural materials, primarily wood. It is completely safe and will not break if dropped.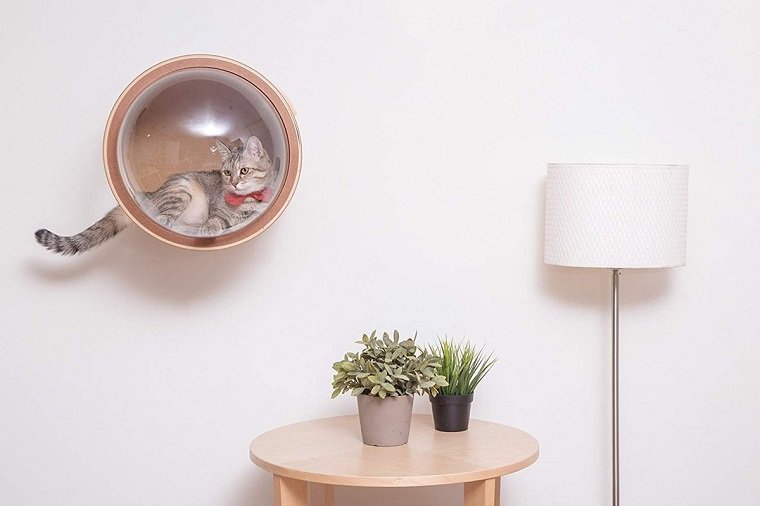 Inside designs cat can relax on the comfortable pillow. At the same time, in the crib built some of the Windows that allow to observe the pet.
Although, who can be deceived? Windows created in order to admire the cat, who sleeps and purrs at the same time!
There are three main models: Beta, Gamma and alpha.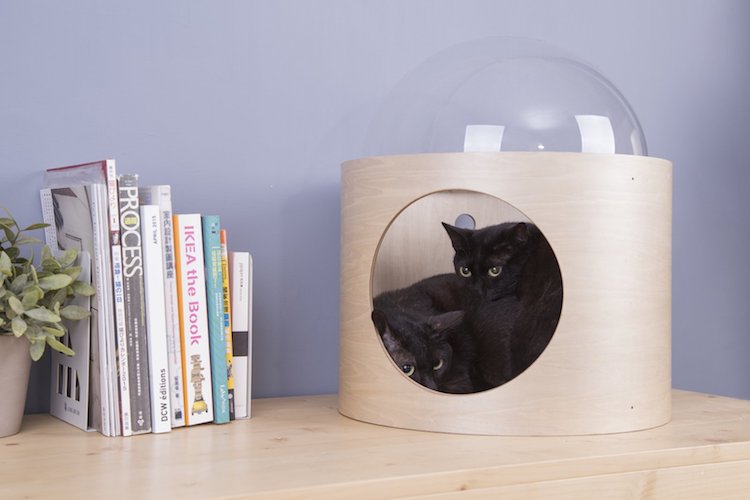 Before you model a "Beta". The basis of the design is covered with a special composition that allows to install and secure a bed on any flat surface.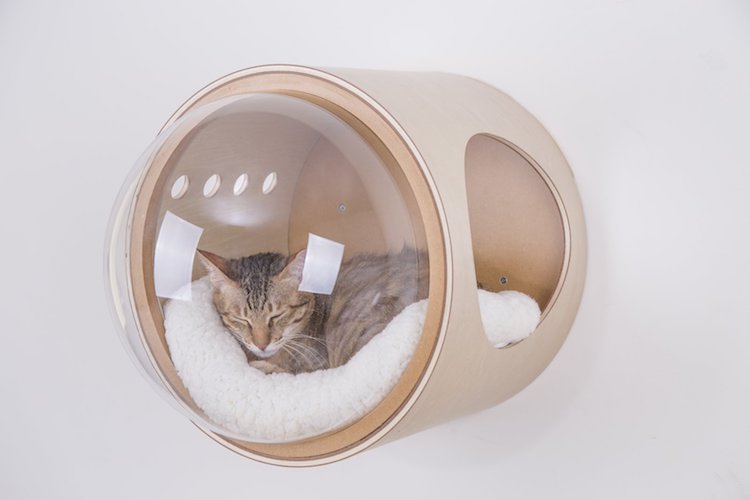 The analog "Gamma" is designed for mounting on the wall at a height of 1 meter. Differences from the Beta are minimal.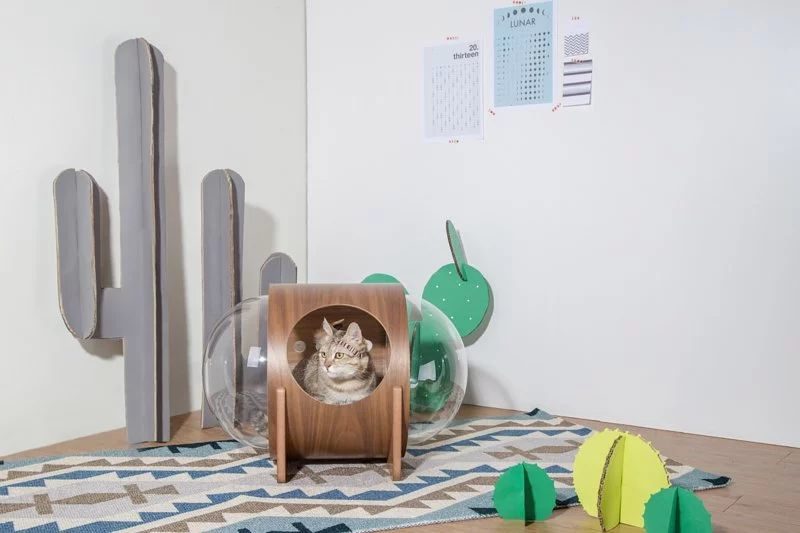 The model of "alpha" is designed for installation on the floor. It is more, and its main Windows give a more extensive review.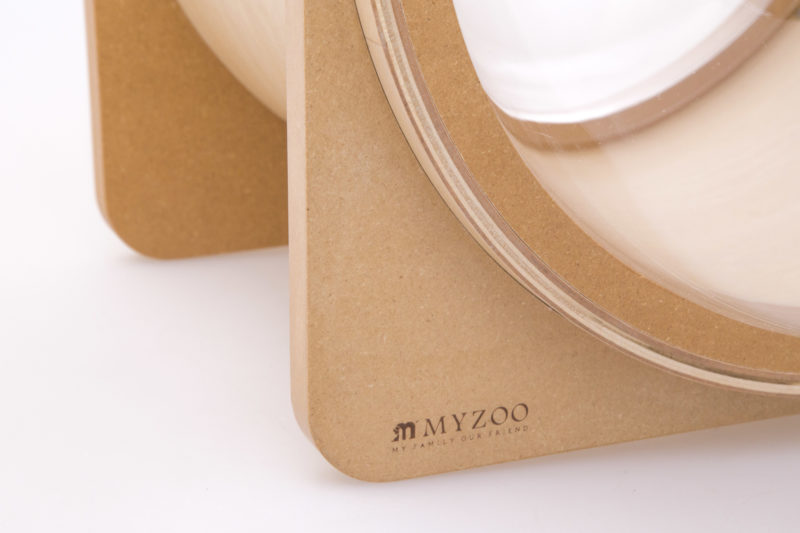 The bed can withstand the weight of several cats. Included is a convenient stand to set the cot on the floor.
The company also offers a number of other accessories for furries, including various scratching posts, toys, mazes. Of course, all of this is made of natural wood.