Auto
KamAZ will construct a competitor of the cargo "GAZelle"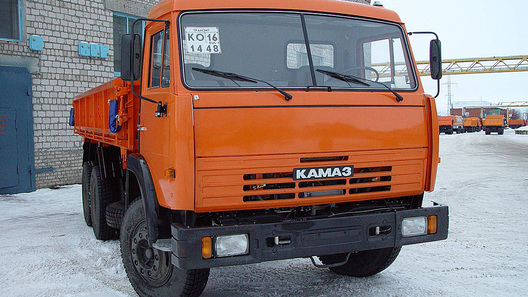 GAZ group with their solutions in the field of light commercial vehicles now dominates this segment of the Russian car market. But after a couple of years the situation may change: their intention was voiced by the leadership of KAMAZ.
A new model on the plant will not only start to master a new market segment, but also to improve the financial Affairs and put an extra load on production facilities: the Assembly plant is now working at best half. At the same time, as specified by "Vedomosti" with reference to Director of the company Sergey Kogogin, the plant has no plans to develop the vans and compete with passenger "Gazelles".
KAMAZ is going to focus on creating a light-duty truck, and, according to the representative of the plant, the work on the future of innovation on the basis of its own research resources is already a few years. Prototypes of the light truck can roll off the production line next year, and to full-scale production plant is scheduled to begin in 2021 or 2022.
At the moment, KAMAZ produces about 60 different modifications of trucks tonnage of 14 tons. According to "AUTOSTAT" forecasts on the plant make cautiously optimistic, planning to sell up to 29 thousand trucks with a total quantity of sales in the truck market to 59 thousand cars. In the first 10 months of 2019, the plant was able to realize 9% more trucks than last year.
However, the position of GAZ group in the sector of light commercial vehicles which is stronger: "GAZelle" and derivatives take up to 45% of the market machines of this type.