Auto
TMS has asked Muscovites to take the metro because of traffic jams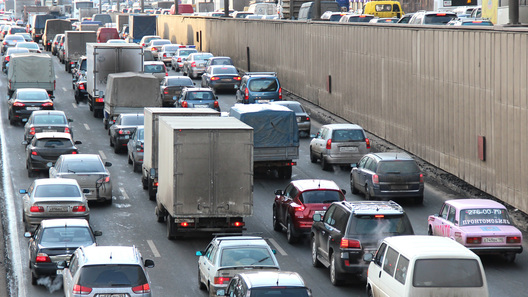 Center of traffic organization of the capital issued a new year appeal with very pessimistic forecasts. Residents and guests are asked not to use cars to shop online and plan ahead.
The Agency argues that on the roads of Moscow in the second half of December, will substantially increase cars. According to the forecast, the average increase will be about 50 thousand cars, and in peak hours will increase to 150 thousand machines: tubes can achieve, according to conservative estimates, 8-9. The number of cars will increase, since the second half of December after 16-th. And the peak load will have on 23-29 Dec.
In General, the complication of the traffic situation traditionally associated with pre-Christmas excitement: visit and shopping travel and Muscovites and residents of suburbs. In addition, TMS in the list of worsening environment factors, called multiple road closures for various events and ensure priority passage of buses with children, bad weather and heavy snowfalls are possible, as well as increased activity of the delivery services.
"The roads will be difficult, therefore, to spend time and nerves, we recommend to use public transport in the last two weeks of December. This will help calculate a travel time. Travel by private car, it is better to shift to off-peak hours — after 21 hours. Also recommend thinking about online shopping and pre-plan a trip to visit", – said the press service of the Center of traffic organization.
In General, the recipe for safety during the new year's hype is simple: to leave the house less and not to get behind the wheel. Traffic will decline predicted TMS, from the evening of 30 December.