Science
NASA announced the completion of the Central block of the rocket SLS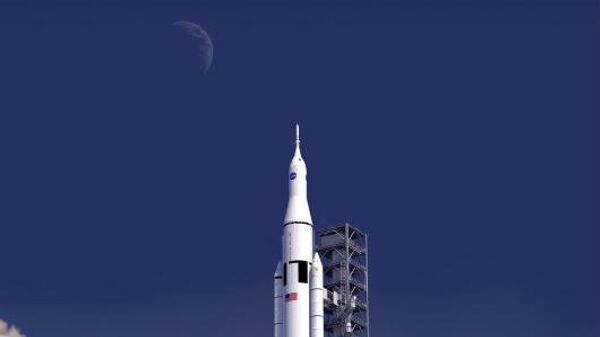 NASA completed the Assembly of the Central block of the launch vehicle, the SLS, which will be used for missions to the moon and Mars before the end of the year it will pass for required tests, said on Monday the head of Department Jim Breidenstein.
"We announce the completion (Assembly) of the Central rocket unit SLS for the mission "Artemis-1″, which will be the first step for sending another American man and the first woman on the moon," declared Breidenstein, speaking production center NASA Michoud Assembly Facility in Louisiana.
According to him, now assembled in the Central unit's newest rocket is ready to be sent to the center NASA John Stenis for testing. According to him, this will happen before the end of this year.
Earlier in August, Vice-President Mike Pence announced that the United States has completed the Assembly of the latest heavy missiles SLS (Space Launch System) to the end of the year.
The commissioning of the missile has been postponed. The first launch was planned for 2019, then was moved to June 2020. In accordance with the new schedule, as confirmed by Breidenstein on Monday, the first rocket launch with the mission "Artemis-1" will be held in 2021.
SLS is being built for launch, created a new American space ship "Orion" for sending astronauts to the moon in 2024 and subsequent flights in deep space, including to Mars.